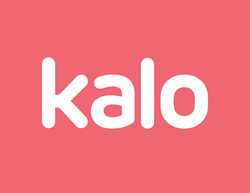 "Kalo's momentum is an indication of an accelerated global market trend towards freelancing" -Simon Gershey
San Francisco, CA (PRWEB) October 11, 2017
Kalo, the leading freelance management platform, announced today the appointments of Simon Gershey as Chief Technology Officer (CTO) and Kristin Goetterman as Vice President of Global Sales & Customer Success. Simon joins from SAP where he was Chief Architect and Kristin joins from Zenefits where she led the Customer Success team. These executives strengthen Kalo's management team at a time of rapid expansion and strong customer growth as businesses look to adopt freelancing as the new way of working.
"We're thrilled to have Kristin and Simon — two incredibly talented industry veterans — join the Kalo movement," said Peter Johnston, CEO and founder of Kalo. "This is an incredibly exciting time for our company as we continue to onboard large companies and their freelancers on our platforms. Simon and Kristin both bring tremendous experience and industry insights that will be instrumental in helping us continue to scale globally."
In 2014 there were 53 million freelancers in the U.S., generating $715 billion in earnings. By 2020, 40 - 50 percent of the U.S. workforce will be made up of freelancers, according to the Freelancer Union. Yet onboarding, managing, paying, and ensuring compliance is currently a messy and complex process that doesn't fit the fast-paced, project-based freelancer economy. Companies often use spreadsheets to manage their freelancers, which is neither efficient nor scalable. Freelancers are left frustrated, and companies waste precious time and money while putting themselves at risk for being out of compliance.
Kalo wants to make life easy for freelancers and enable companies to seamlessly scale their workforce when they need it. It provides a robust platform where teams can onboard freelancers, track all assignments, and pay their freelancers on time, all the while integrating freelancers into existing systems and tools.
"The future of work is freelancing," said Simon Gershey. "Kalo's momentum is an indication of an accelerated global market trend towards freelancing, as companies everywhere are embracing a more elastic and talented workforce. This is what attracted me to Kalo — the opportunity to directly shape the human capital of the future."
In the last year, Kalo has added more than 80 large customers, including Airbnb, Sephora, The Economist, and ESPN, and has onboarded more than 20,000 freelancers, bringing Kalo's enterprise customers to over 200 companies and more than 50,000 freelancers. The number of freelancing assignments has been averaging 20 percent monthly added growth this year, or 13X cumulative annual growth since 2016.
"Kalo has a huge opportunity to build a business structure designed for disruption," said Kristin Goetterman. "I look forward to servicing these great brands on our platform and helping them embrace the new way to work."
About Simon Gershey
Simon joins Kalo with deep expertise in enterprise collaboration and managing teams at scale. At Kalo, he'll lead the overall technology strategy and build out the engineering team. Prior to Kalo, Simon was Chief Architect at SAP working on enterprise collaboration products. He also served as Head of Engineering for the Social and Mobile software at SAP and SuccessFactors with teams located in San Francisco, Vancouver, Seattle, and Shanghai.
About Kristin Goetterman
Kristin has a strong background in managing large customer success teams. At Kalo, she will be driving the company's customer and overall sales strategy, ensuring customers are happy and engaged on the platform, and that the sales and customer success teams are in sync. Prior to joining Kalo, Kristin was Senior Director of Customer Success at Zenefits, managing a team of over 100 people. Prior to Zenefits, Kristin was the Senior Director of Account Management at Gigya.
About Kalo
Kalo (https://kalohq.com/) is a freelancer management platform that empowers the world's most creative companies to manage and scale their freelance workforce. We believe that the future of work is independent and decentralized, and we aim to help companies realize that future today. Headquartered in San Francisco, Kalo helps over 200 companies – including Google, Airbnb, Farfetch, The Economist Intelligence Unit, and IDEO – manage the freelancers they need to power their business. We are backed by PayPal co-founders Peter Thiel through Valar Ventures and Max Levchin through SciFi VC, as well as Goldcrest Capital, Kindred Capital and Glynn Capital.
Contact
press(at)kalohq(dot)com