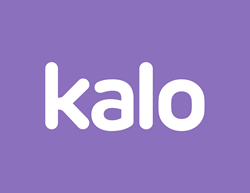 "This is the new way to work, and Kalo is leading the charge" - Betsy Morgan
San Francisco, CA (PRWEB) October 11, 2017
Kalo, the leading freelance management platform, announced today that Betsy Morgan, former President and Chief Executive Officer of TheBlaze and former Chief Executive Officer of The Huffington Post, has joined its advisory board.
"I'm very excited to join the Kalo family," said Betsy Morgan. "Peter has built a great company in a short amount of time by tapping into this exploding trend around freelancing. This is the new way to work, and Kalo is leading the charge."
Betsy's appointment comes at a time when Kalo is experiencing accelerated adoption with large media companies like Google, The Economist Intelligence Unit, and Group Nine Media, which are increasingly relying on the Kalo platform to manage their growing freelancing workforce.
In the last few years, the publishing industry has been shifting to a more distributed, freelance workforce. This shift has been driven by both a desire to access the highest quality of talent and most relevant content, as well as by increased pressure to scale back on a full-time, more costly workforce. By using Kalo, large publishing organizations can help maintain the same quality of output and content, while achieving their cost-cutting goals with the help of a more elastic workforce.
In 2017, Kalo's average monthly added growth for freelancers from media companies has been over 30 percent. Betsy's senior leadership and industry expertise will be instrumental in helping Kalo capitalize on this growing demand.
"We're thrilled to have someone of Betsy's caliber join our Advisory Board," said Peter Johnston, CEO and founder of Kalo. "As more and more large media companies adopt the Kalo platform to manage their growing freelancing force, Betsy will provide invaluable insights and experience into this industry, helping us continue to be well-positioned to serve their needs."
Betsy joins Adam Ross, president at Goldcrest Capital, and Hew Leith, CEO and co-founder at London-based agency 10x, on the Kalo Advisory Board.
About Betsy Morgan
Betsy Morgan is a senior media executive, with extensive experience in media and technology. She is currently an Executive in Residence at Liontree Advisors and she teaches at Columbia Business School. Betsy is on the board of TheSkimm, Chartbeat and TheStreet. Previously, she served as the President and Chief Executive Officer of TheBlaze and was the first Chief Executive Officer of The Huffington Post. She has also worked in big media working for CBS Interactive and lead CBSNews.com. She is credited as the leader of the team that grew the Huffington Post from a start-up to a serious game changer in the field of American journalism.
About Kalo
Kalo (https://kalohq.com/) is a freelancer management platform that empowers the world's most creative companies to manage and scale their freelance workforce. We believe that the future of work is independent and decentralized, and we aim to help companies realize that future today. Headquartered in San Francisco, Kalo helps over 200 companies – including Google, Airbnb, Farfetch, The Economist Intelligence Unit, and IDEO – manage the freelancers they need to power their business. We are backed by PayPal co-founders Peter Thiel through Valar Ventures and Max Levchin through SciFi VC, as well as Goldcrest Capital, Kindred Capital and Glynn Capital.
Contact:
press@kalohq.com