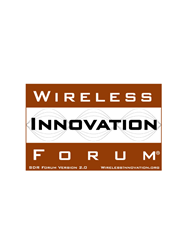 Washington, DC (PRWEB) October 11, 2017
The Wireless Innovation Forum, a non-profit international industry association dedicated to diving the future of radio communications and systems worldwide, has announced the program for its Conference on Communications Technologies and Software Defined Radio (WInnComm 2017), including a full day workshop on the DARPAs spectrum collaboration challenge (SC2). Registration for the event is open and available at http://conference.wirelessinnovation.org.
The DARPA SC2 program workshop will be held Wednesday, 15 November. Kicked off by a keynote by DARPA's Paul Tilghman providing an overview of the SC2 program, this workshop will feature speakers discussing:

Colosseum, infrastructure and beyond SC2 use
Transitioning from concept to reality
Heterogeneous AI learning & the spectrum
Collaboration
As the only event devoted to advancing innovation in spectrum access and radio technologies from research through deployment, WInnComm is the premier venue to network with and learn from the leading innovators in the advanced wireless market to gain a functional knowledge of relevant emerging opportunities and technologies. The event features two days of keynotes, technical papers, workshops, a product showcase and more at the Qualcomm Institute at UC San Diego in Atkinson Hall, 15-16 November.
This year's keynotes include:

Neville Meijers, vice president of business development for Qualcomm Technologies Inc.
Paul Tilghman, Microsystems Technology Office (MTO) Program Manager, Defense Advanced Research Projects Agency (DARPA)
Michael P. Wellman, Professor of Computer Science & Engineering at the University of Michigan
Captain Robert Croxson, MIDS Program Manager, US Navy
Technical Sessions will include: Antenna, RF, IF and ADC Technologies; Spectrum Sharing Platforms; Heterogeneous; Systems Programing I and II; Cognitive Radio I and II; SDR and Baseband Technologies; Quality, Reliability and Security; Advanced Signal Processing; Dynamic Spectrum Testing and Validation; SDR and Cognitive Systems; and Dynamic Spectrum Interference Mitigation and Management.
Thursday tutorials include:

Using SCA Tools to Develop Applications and Platforms (Nordiasoft)
SCA as infrastructure code: A tutorial on seamless migration from SCAv2.2.2 to SCAv4.1 (Nordiasoft)
Hands-on Learning for Novel Solutions to Radio Spectrum Problems Using Remote Laboratory Exercises and Tutorials for Spectrum-agile Radio Frequency Systems (Virginia Tech and Georgia Southern University)
The conference will also feature an Innovation Showcase featuring the newest innovative technologies in advance radio. To join the Innovation Showcase, click here: http://www.conference.wirelessinnovation.org/2017-innovation-showcase. Applications for Showcase participation are due by 15 October.
In its 15th year, WInnComm attracts attendees that include investors, commercial network operators, radio manufacturers, system integrators, government procurement officials, regulators, engineering service providers and consultants from around the world. View the complete agenda here: http://www.conference.wirelessinnovation.org/2017-program.
About the Wireless Innovation Forum
Established in 1996, The Wireless Innovation Forum (SDR Forum Version 2.0) is a non-profit mutual benefit corporation dedicated to advocating for spectrum innovation, and advancing radio technologies that support essential or critical communications worldwide. Members bring a broad base of experience in Software Defined Radio (SDR), Cognitive Radio(CR) and Dynamic Spectrum Access (DSA) technologies in diverse markets and at all levels of the wireless value chain to address emerging wireless communications requirements. Forum projects are supported by platinum sponsors Google, Motorola Solutions, Leonardo and Thales.