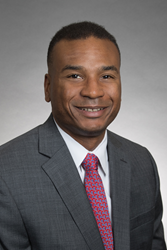 I am truly excited to join and leverage the KippsDeSanto Aerospace/Defense platform, with its proven team of experienced, industry-focused investment bankers
Tyson's Corner, VA (PRWEB) October 13, 2017
Aerospace/defense and technology investment bank KippsDeSanto & Co. is celebrating its 10th year by adding Warren Romine as a Managing Director.
Mr. Romine was previously a managing director with FBR & Co., where he led its aerospace, defense and government services practice. Mr. Romine advises clients on acquisition candidates, merger opportunities, divestitures, and financing alternatives, with specific expertise in the commercial aerospace and aviation sectors. "I am truly excited to join and leverage the KippsDeSanto Aerospace / Defense platform, with its proven team of experienced, industry-focused investment bankers," says Mr. Romine.
"As we celebrate KippsDeSanto's 10-year anniversary, adding Warren provides us additional depth and reach in the global aerospace/defense industry, where we foresee additional growth potential for the firm," notes Bob Kips, co-founder and managing director.
Recent aerospace/defense M&A deals include selling BEI Precision Systems Space Company (a Carlyle portfolio company) to J.F. Lehman & Co. and selling Seaward Marine Services to MHI Holdings (a portfolio company of Stellex Capital Management).
KippsDeSanto has closed 28 transactions since the beginning of 2015 and more than 80 transactions since inception. The firm expects a record year, having participated in three of the most notable industry transactions of 2017: the acquisition of NES by CSRA, the acquisition of InfoReliance by ECS, and the acquisition of Information Innovators, Inc. by Salient CRGT.
About KippsDeSanto & Co.
KippsDeSanto & Co. is an investment bank focused on delivering exceptional results for leading, growth-oriented aerospace / defense and technology companies. We leverage our creativity and industry experience to provide M&A, private financing, and strategic consulting. Capitalizing on real-time industry trends and in-depth technical and strategic analysis, our solutions-driven approach is highly structured and uniquely tailored to each client. KippsDeSanto is recognized for its market insight and broad industry relationships. W e help market leaders realize their full strategic value. KippsDeSanto, member FINRA/SIPC, is not affiliated with other companies mentioned herein.