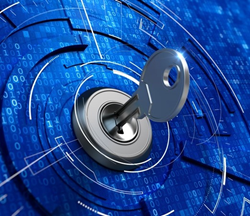 Supply chain security is definitely weak and it deserves greater attention.
Hoboken, New Jersey (PRWEB) October 12, 2017
A NYC area IT security consultant and MSP discusses the supply chain cyber-security problem involving third-party vendors and software downloads. The company then offers tips to help business leaders strengthen network defenses in a new article on the eMazzanti Technologies website.
In the informative article, the company discusses how cyber-criminals are increasingly gaining access to sensitive data through vendors and cites prominent examples and alarming statistics to support its case. The article then offers three practical steps that business leaders can follow to guard against unauthorized access through third-party suppliers they depend on to provide critical services.
The article urges readers to increase security collaboration with vendors, know and monitor all network access points, and limit access to data and networks. It concludes by encouraging business leaders to act now and invest more in security.
"Cyber-criminals are sneaking in through the back door and trusted package deliveries," stated Jennifer Mazzanti, CEO, eMazzanti Technologies. "Supply chain security is definitely weak and it deserves greater attention."
Below are a few excerpts from the article, "3 Tips for Stronger Supply Chain Cyber-Security."
"The Target and CCleaner attacks are just two examples of many that highlight the need for greater supply chain cyber-security. According to a 2016 National Institute for Standards and Technology (NIST) presentation, 80% of cyber breaches begin in the supply chain."
Collaboration Critical
"Start with the vendor contract. Build specific security policies and procedures into all third-party agreements. Where possible, vendors and sub-contractors should be certified to the compliance standard for your industry."
"Follow up with annual risk assessments of all third parties with which you share data. Review security policies and update them as necessary. Both the connectivity and the cyber threats evolve rapidly. Your supply chain cyber-security policies must keep pace."
Know and Monitor Access Points
"Map all third-party access points to your networks and data. Monitor those access points and check the logs regularly for any anomalies. Make sure you know which entities have access to sensitive data. Also keep in mind that hackers may choose a lower point in the supply chain to gain access and then work their way up to more attractive targets."
Supply Chain Cyber-Security: A Critical Investment
Thousands of businesses will experience supply chain disruption over the next year due to a cyber-attack or data breach. Those breaches will prove costly in dollars, reputation and downtime.
With attacks likely, and with the consequences severe, businesses cannot afford to delay addressing their supply chain cyber-security. The task can appear daunting, with so many actors involved.
Fortunately, the experts at eMazzanti make it their business to keep abreast of the ever-evolving cyber landscape. With decades of experience partnering with retail firms worldwide, our certified engineers can customize a security solution to your specific environment.
Related resource information:
5 Cyber-Security Tips for Small Business Manufacturing
Your Manufacturing Company May be a Prime Target for Cybercrime
About eMazzanti Technologies
eMazzanti's team of trained, certified IT experts rapidly deliver retail and payment technology, digital marketing services, cloud and mobile solutions, multi-site implementations, 24×7 outsourced network management, remote monitoring and support to increase productivity, data security and revenue growth for clients ranging from law firms to high-end global retailers.
eMazzanti has made the Inc. 5000 list eight years running, is a 2015, 2013 and 2012 Microsoft Partner of the Year, 2016 NJ Business of the Year, 5X WatchGuard Partner of the Year and one of the TOP 200 U.S. Microsoft Partners! Contact: 1-866-362-9926, info@emazzanti.net or http://www.emazzanti.net Twitter: @emazzanti Facebook: Facebook.com/emazzantitechnologies.