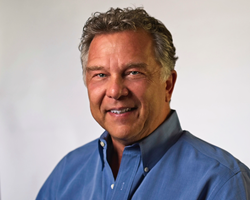 Tom brings a wealth of experience and a high level of performance accountability to the Nvision team.
San Antonio, Texas (PRWEB) October 12, 2017
Nvision Biomedical Technologies, a San-Antonio-based medical device and biologics manufacturer, has expanded its executive staff with the addition of industry sales leader, Thomas (Tom) Slott, as Senior Vice President of Business Development.
In this role, Slott will develop the national distribution and sales network, direct the efforts of the surgical sales teams, manage contractual agreements, and lead the customer relations division. Additionally, he will provide strategic and operational direction regarding medical devices and tissue products.
Before joining Nvision, Slott spent more than 20 years in executive sales roles for several companies in the spinal device marketplace and has been actively engaged in the product development and sales of medical devices since 1979. Throughout his career, he has consistently been one of the top revenue producers at each organization for which he has served.
"Tom brings a wealth of experience and a high level of performance accountability to the Nvision team," said Brian Kieser, Nvision Founder and Managing Partner of Fountainhead Investment Partners. "We are now emerging from a period of product development, and Tom provides both the clinical and analytical expertise needed to drive sales and create the distributions channels necessary for our success."
Nvision is committed to improving healthcare by creating and delivering solutions to surgeons that support simplification and improvement of surgical procedures and ultimately the outcomes for patients. The company recently became the first manufacturer to launch products with Structural Encoding®, the industry's most innovative solution for medical device identification with permanent direct part marking. Additionally, Nvision has several new products in the pipeline at multiple phases of development including testing, FDA submissions, and FDA clearance awaiting market launch.
About Nvision
Nvision is a San Antonio-based medical device and biologics manufacturing company focused on providing surgeons implants that are paired with instrumentation and biologics to simplify and improve surgery procedures that help patients get back to their quality of life. 
Nvision is committed to developing and manufacturing thoughtfully designed products combined with exceptional service that keep the patients, surgeons, healthcare providers, and distribution partners in mind. Nvision aligns with surgeon thought leaders, key researchers, and development engineers from prestigious institutions to design, test, and bring to market the most innovative concepts.