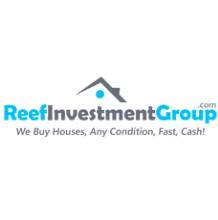 CARLSBAD, Calif. (PRWEB) October 12, 2017
Reef Investment Group, (http://www.reefinvestmentgroup.com) is offering cash within 24 hours for homes in any condition in the San Diego County area.
"Reef Investment Group provides a very fair all-cash offer, within 24 hours, for your home," explains company co-owner Ryan Call. "We saw a real need for people that had no time, money or desire to renovate, repair, stage and list their home, then wait on an unstable real estate market, and finally be 'rewarded' with fees, commissions and closing costs when the home finally sold. Thanks to Reef, there is a new and much more efficient way to liquidate your real estate asset. Simply call us and/or fill out our online form. You'll get an all-cash offer within 24 hours and if you accept it, you set the closing date. No realtors. No financing hassles. No repairs. No updating. It's a quick, easy and elegant solution when you want to sell your home fast in San Diego County."
Even Forbes magazine is weighing in, approving of this home selling method. "Quite often, investors are willing to pay cash for a home and with the recent tightening of financial restrictions, coupled with the growing number of complaints about low appraisals, having a cash buyer has become even more appealing," the media giant has said.
Selling for cash to a home buyer is a great way to simply sell a home and move on. This method works well for divorcing couples, families splitting an inherited home, downsizing seniors, those moving out of state for a new job and anyone looking to sell that does not want to do repairs and engage a realtor.
To learn more, visit reefinvestmentgroup.com/we-buy-houses-in-san-diego-county/.
About Reef Investment Group
Reef Investment Group is a cash home buyer that provides a fair all-cash offer for your home within 24 hours of contact. Sellers to Reef Investment Group can choose their own closing date, even if the house has rental tenants or is in terrible condition – all types of homes in any condition, and those with and without tenants, can receive a cash offer. Repairs, renovations and staging are not necessary. Reef wants your home as is, where is, in San Diego County, CA. Call us for a fair cash offer on your house to sell it fast with zero contingencies.
Contact Details:
Ryan Call
Reef Investment Group
2604 B El Camino Real #246
Carlsbad, CA 92008
Phone: (760) 888-6406
Source: Reef Investment Group