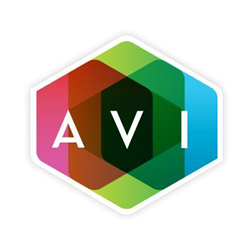 Milwaukee, Wisconsin (PRWEB) October 13, 2017
Technology has changed the way we work.
It has liberated us to become more mobile both outside & inside of our workplace.
It has given us incredible ways to collaborate.
This event showcases the latest & the greatest collaboration display technology – see all the major players in one setting – compare & discover which is right for you!
See it all in a venue that has seen more than its share of Champions, Lambeau Field.
Enjoy lunch, tours, happy hour & more.
FEATURED TECHNOLOGY:
SKYPE SOLUTIONS – Explore multi-vendor meeting, huddle & collaborative solutions.
AVI INSIGHT – See how this unique platform allows for visibility into the performance & utilization of your AV, communications, & digital signage infrastructure. Monitor, respond, report & analyze all from one place.
INTERACTIVE COLLABORATION – Explore a diverse suite of interactive tools for every organization & meeting style. Featuring solutions from Prysm, Sharp, SMART, Newline, Microsoft, Google, Hitachi, Epson & NEC.
SPOTLIGHT SEMINARS:
The Convergence of Human Behavior & Technology Evolution
Randy Weeter, Prysm
Interactive & immersive technologies that have real world business applications & tangible value. See how we are improving communication & collaboration on a global scale.
Emerging Trends & Big Ideas
Brad Sousa, Chief Technology Officer – AVI
Discover the emerging trends that matter to healthcare & enterprise collaboration from the perspective of knowledge workers & technology thought-leaders.
Understanding ROI & RO – Why Through Monitoring
Dave Hatz, Application Development Lead – AVI
Explore how technology monitoring can provide the information to analyze Return On Investment & what changes to make when making technology investments in the future. See how these measures can increase adoption, utilization & ROI.
During this event, AVI will host the second Challenge that is part of their ongoing Marian University Creative Competition. For this Challenge, the student participants will attend this event & acquire video & audio content that will be edited into a 2 minute video that best captures the spirit & theme of the event.
Students must supply their own camera with microphone or Smartphone.
Submissions will be judged by a team of AVI Systems Marketing, Executives & local Wisconsin personnel. All submissions will be shown during an awards ceremony at Marian University in mid-December.
The winning video will be posted on AVI Systems website along with information about the Creative Competition & the participants & winner.
At a special ceremony in December, AVI will show all the submitted videos. During that time, AVI will introduce all of the participants by name. The winner will be announced & receive a scholarship on behalf of AVI Systems.
For further information, please contact Lori Krzewinski, Senior Account Manager at AVI Systems at lori.krzewinski@avisystems.com or (262) 349-0141.
To learn more & register, please go to http://www.avisystems.com/events