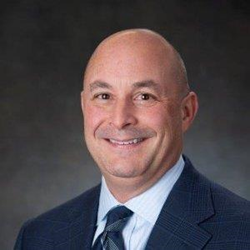 Maitland, FL (PRWEB) October 12, 2017
Consulate Health Care, one of the nation's largest providers of senior health care services and the largest in Florida, announced the appointment of Steve Van Camp as Chief Financial Officer effective October 9, 2017. Mr. Van Camp succeeds Russell Ragland who announced his desire to retire earlier this year.
"Steve brings the right mix of experiences, skills and relationships to the organization. His collaborative management style will be additive to the executive team and bring long term value to the company," said Chris Bryson, Chief Executive Officer. "His experience on both the operating and real estate side is well suited to our business plan and should prove to be valuable as we continue to work through our portfolio restructure and cultural reinvention." 
Mr. Van Camp has over 25 years of healthcare experience and was most recently the CFO of Confluent Health, a growth-oriented outpatient therapy company. Prior to that, he was CFO at National Church Residence, which operates senior housing and CCRC campuses across 300 locations. Mr. Van Camp spent over 10 years with Trilogy Health Services, a post-acute provider in the mid-west, and was a part of the team that grew the company from 15 facilities to 86 locations over that period of time. He started his health care career working at Health Care REIT as an investment officer where he began building his knowledge of the post-acute business model and the key drivers of underwriting and performance evaluation.
About Consulate Health Care
Consulate Health Care is a leading national provider of senior healthcare services and the largest provider in Florida, specializing in post-acute care. We offer services ranging from comprehensive short-term rehabilitation and transitional care to Alzheimer's and dementia care. Our compassionate caregivers carry out our mission every day of "Providing Service with Our Hearts and Hands", caring for our patients like family, not because it's their job, but because it's their calling. For more information about our nationwide family of dedicated health care providers, or to explore exciting career opportunities, please visit us at http://www.consulatehealthcare.com.