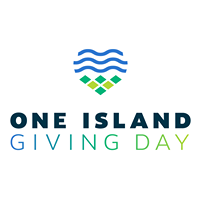 It is the perfect opportunity for you and your friends to help ERASE Racism in these troubling times.
Syosset, Long Island (PRWEB) October 14, 2017
ERASE Racism is happy to partner with One Island Giving Day on a local fundraising initiative. One Island Giving Day is a one-day virtual event that aims to raise over $1 million dollars for local, Long Island-based nonprofits to help create a stronger Long Island for ALL Long Islanders. It is also designed to raise awareness of our local needs.
Local organizations, businesses, and community groups are coming together to challenge anyone and everyone who loves Long Island to unite and give to the local nonprofit or cause they care most about. We at ERASE Racism are proud to participate.
One Island Giving Day will rank participating organizations by the number of individual donors throughout the day of giving. Those with the most donors win additional prizes! Rankings will be seen on the top of the website.
In addition, participating organizations can win hourly drawings and prizes for creating the most support. So the more people supporting ERASE Racism, the greater the chances we can benefit from these prizes.
Contributions for One Island Giving Day must be made through a single online giving platform on (or before) October 26th. The campaign is a partnership between The Hagedorn Foundation and area nonprofits.
Our One Island Giving Day page can be found here.