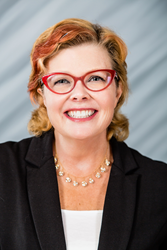 Mother's mental health is an important factor in her ability to breastfeed. This conference brings health care providers the latest research.
Amarillo, TX (PRWEB) October 13, 2017
Dr. Kathleen Kendall-Tackett, a health psychologist and board-certified lactation consultant, is honored to be a part of this focused event. Specializing in women's health research, Kendall-Tackett founded Praeclarus Press to make sure that mother's and their families receive access to books and key resources during the postpartum period. For more than 20 years, she has written and edited books and articles on women's health. Authoring more than 400 articles, Kendall-Tackett is a Fellow of the American Psychological Association in Health and Trauma Psychology, Past President of the APA Division of Trauma Psychology, and a member of the Board for the Advancement of Psychology in the Public Interest. New Perspectives on Trauma, Maternal Health, and Breastfeeding takes place on October 13, 2017, at the Medical Center of the Rockies.
Registration is available at https://www.eventbrite.com/e/new-perspectives-on-trauma-maternal-mental-health-and-breastfeeding-tickets-35879223724.
Praeclarus Press is a small press founded by health psychologist, Dr. Kathleen Kendall-Tackett, focusing on women's health. The mission of Praeclarus Press is to publish books that change people's lives. Praeclarus Press is based in Amarillo, Texas.
Visit http://www.praeclaruspress.com today to learn more about breastfeeding solutions and support, along with information about women's mental health.