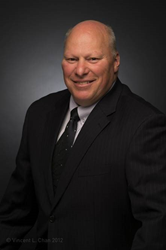 "Harald brings with him many years of operational and hands on experience," said Glen Viao, President of OceanWorks. "I am very pleased to have him back as a key member of our management team."
BURNABY, British Columbia (PRWEB) October 12, 2017
OceanWorks International is pleased to welcome back Harald Grob as Technical Director.
Having spent almost half of his 30+ years of experience with OceanWorks, it's a befitting role that Mr. Grob takes on; leading the technical staff and providing innovative solutions to OceanWorks customers in all markets.
Prominent in Harald's extensive background is his ability to develop innovative technical solutions and provide technical leadership from concept design through to successful construction and testing phases.
"Harald brings with him many years of operational and hands on experience," said Glen Viao, President of OceanWorks. "I am very pleased to have him back as a key member of our management team."
During his previous time with OceanWorks Harald played a key role in the development of the US Navy Pressurized Rescue Module System (PRMS) as well as numerous other challenging subsea projects for OceanWorks' scientific, and oil & gas clients. We look forward to Harald's involvement in the many exciting upcoming projects at OceanWorks.
OceanWorks International
OceanWorks International is a subsea solution engineering company, providing over 30 years of service to the Military, Scientific & Environmental, and Oil & Gas markets. Offering a full range of subsea system engineering, design and analysis, fabrication, testing, and project management services, OceanWorks has been at the cutting edge of subsea engineering design, deep submergence and diving technology, operations, and support and looks forward to providing subsea engineering solutions to its customers.
For more information regarding OceanWorks International's products and services visit our website, http://www.oceanworks.com , or contact us at sales(at)oceanworks(dot)com.