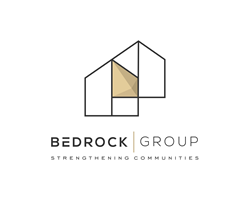 We specialize in investing within areas of the real estate asset class with the greatest amount of fragmentation and dislocation
(PRWEB) October 13, 2017
Breakform Realty Ventures, LLC ("BREAKFORM | RE") is pleased to announce the launch of The Bedrock Group, LLC ("BEDROCK | GROUP"), a subsidiary focused on the sourcing, acquisitions, operations, financing and management of manufactured workforce housing communities across the United States.
BEDROCK | GROUP currently owns and operates 18 communities with over 1,600 manufactured homes, providing safe and affordable housing solutions to the American workforce.
As median home prices continue to climb and as affordability for a majority of American workers becomes beyond reach, BEDROCK | GROUP is proud to be able to offer housing solutions that our workforce can be proud of. We believe in "Strengthening Communities" through our work.
BEDROCK | GROUP manages a real estate private equity fund focused on providing investors with a high and steady stream of annual cash flows from the operations of manufactured housing communities while providing asset backed principal protection.
For more information about the BEDROCK | GROUP please contact:
E-mail: info(at)thebedrockgrp(dot)com
Phone: (310) 881-9509
Web: http://www.thebedrockgrp.com