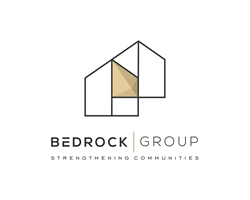 There are some transactions which maybe too small for us to invest in thourgh our private equity funds, but are just too good to pass up. Grand Rapids MHC is one of these and we are glad crowdfunding is available as an option to be able to offer this to the general pool of investors!
Los Angeles, CA (PRWEB) October 16, 2017
The Bedrock Group, LLC ("BEDROCK | GROUP"), a subsidiary of Breakform Realty Ventures, LLC ("BREAKFORM | RE") just launched the group's first crowdfunding offering for an investment in a manufactured housing community ("MHC") in Grand Rapids, MI.
The Grand Rapids MHC investment offering is currently live on EquityMultiple (https://app.equitymultiple.com/invest/176), one of the leading crowdfunded real estate investment platforms.
We are excited about the Grand Rapids MHC and excited to be partnering with one of the best crowdfunding campaign operators in the country. Grand Rapids MHC is a 52 pad MHC, and the only one of its kind in the Grand Rapids city center area, which in itself is one of the fastest growing areas in the country ranking #1 for job growth in the United States.
BEDROCK | GROUP is a fully integrated owner, operator and manager of MHC's which believes in proving safe and affordable housing solutions to the US workforce and offers attractive investment opportunities in the MHC space through its private equity fund offerings and crowdfunded syndications.
For more information about BEDROCK | GROUP please contact:
E-mail: info(at)thebedrockgrp(dot)com
Web: http://www.thebedrockgrp.com
Phone: (202) 838- MHP1
For more information about BREAKFORM | RE please contact:
E-mail: info(at)breakformre(dot)com
Web: http://www.breakformre.com
Phone: (310) 881-9509