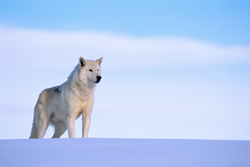 It's common for some employees to have misgivings about working on a team, especially if they've had to work with difficult people in the past.
Montreal, Canada (PRWEB) October 14, 2017
"Must be a team player" is part and parcel of nearly every job posting, regardless of field or position, but some employees simply don't buy into the fanciful vision of everyone working together harmoniously. Working with other people can be very challenging and stressful, leaving many talented, hard-working employees wishing they could work alone.
So should companies pass on a good job candidate just because he or she prefers to fly solo? Not so, according to researchers at PsychTests. However, it's important to determine whether the candidate is a "lone wolf"– someone who works best on their own and has legitimate concerns for eschewing teamwork – or a "lone sheep" in wolf's clothing: someone who lacks the confidence to work with others.
Analyzing data from 18,812 who took their Team Player Test, researchers at PsychTests singled out two groups: Top-performing and poor-performing employees who prefer to work alone. While both groups had misgivings about working with others, the reasons why they hate teamwork differed significantly.
PET PEEVES OF TOP PERFORMERS
The following is a list of pet peeves where top performers scored higher (i.e. they found these teamwork issues much more bothersome than the poor performers did): (Note: scores range from 0 to 100)
Unfair workload

Score for top performers: 81
Score for poor performers: 59
Working with someone who doesn't pull their own weight is a major concern for top performers, as it often means that other team members will need to pick up the slack, which could in turn result in longer hours, overtime, and taking work home.
Unwillingness to depend on others

Score for top performers: 73
Score for poor performers: 55
Top performers live by the adage that "if you want to get something done right, you have to do it yourself". They prefer to be self-sufficient. They don't want their success to depend on the success of other people.
Lack of full control over a project

Score for top performers: 67
Score for poor performers: 49
Having to share responsibilities, decisions, and tasks as well as successes and failures is the nature of teamwork – and something that can irk top performers. Not being able to decide on their own how to approach a project and not being able to control all aspects of the assignment tends to bother top performers.
Concerns about being held back

Score for top performers: 73
Score for poor performers: 56
Whether it's dealing with a teammate's slow pace or having to fix other people's mistakes, top performers tend to be quite concerned about getting stuck with less skilled workers who could hold the rest of the team back.
Unclear roles

Score for top performers: 70
Score for poor performers: 59
If a leader or project manager isn't appointed, determining each team member's role and assigning tasks can be very difficult. This can cause delays, disorganization, errors and omissions, and even power struggles.
Not getting due credit

Score for top performers: 56
Score for poor performers: 46
Working on a team means sharing the glory of a successful project – even if some employees worked harder than others. While it requires a team effort to bring a project to completion, not being singled out for their individual contribution tends to annoy some top performers.
PET PEEVES OF POOR PERFORMERS
When it comes to the pet peeves where the poor performers scored higher, they seemed to center around one common theme: Self-doubt. Poor performers were more likely to avoid teamwork because:
They feel that their skills are inferior to those of their teammates (score of 45 vs. 27 for top performers).
They are worried that they won't live up to their teammates' expectations or that their part of an assignment will be the reason why the whole project fails (score of 50 vs. 32 for top performers).
They are afraid of having their work criticized (score 43 vs. 37 for top performers).
They are afraid of looking foolish if they speak up in front of the group (score of 40 vs. 34 for top performers).
They are not comfortable interacting with other people (score of 54 vs. 49 for top performers).
"It's common for some employees to have misgivings about working on a team, especially if they've had to work with difficult people in the past - like power-trippers, slackers, and inexperienced teammates - or have worked on team projects that were completely disorganized," explains Dr. Jerabek, president of PsychTests. "The fact of the matter is that some people are more motivated and productive when they work alone. This could be because of interpersonal issues – the person is abrasive and doesn't get along well with others. However, the case could also be that your lone wolf is more introverted, independent, self-governing, and self-sufficient, and there's nothing wrong with that. If you've stumbled upon a great job candidate who prefers to work alone but his/her position will involve a lot of team projects, don't throw the baby out with the bath water. Ask some probing questions as to why this person prefers working alone. They may have legitimate concerns about teamwork that you as a manager can address. It may be a lot easier to deal with these concerns than with a team avoider who has major confidence issues and a sense of inferiority."
Do you have misgivings about teamwork? Find out at https://testyourself.psychtests.com/testid/2139
Professional users of this test can request a free demo for the TIOT - R2 (Team vs. Individual Orientation Test - 2nd Revision) or any other assessments from ARCH Profile's extensive battery: http://hrtests.archprofile.com/testdrive_gen_1
To learn more about psychological testing, download this free eBook: http://hrtests.archprofile.com/personality-tests-in-hr
About PsychTests AIM Inc.
PsychTests AIM Inc. originally appeared on the internet scene in 1996. Since its inception, it has become a pre-eminent provider of psychological assessment products and services to human resource personnel, therapists, academics, researchers and a host of other professionals around the world. PsychTests AIM Inc. staff is comprised of a dedicated team of psychologists, test developers, researchers, statisticians, writers, and artificial intelligence experts (see ARCHProfile.com). The company's research division, Plumeus Inc., is supported in part by Research and Development Tax Credit awarded by Industry Canada.