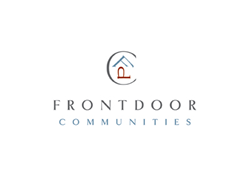 Dream homes become reality with the FrontDoor Custom team.
Atlanta, GA (PRWEB) October 16, 2017
Leading Southeast home builder FrontDoor Communities is excited to announce FrontDoor Custom, its new customized homebuilding team. The FrontDoor Custom team seeks to implement its experience to redefine custom homebuilding as a whole.
Dream homes become reality with the FrontDoor Custom team. Award-winning architects designed the variety of floor plan options available in the custom home portfolio to utilize the latest in design and provide the best plans and options to buyers. From the architectural elements to the exterior elevations, FrontDoor Custom considers every detail in the homebuilding process. Another consideration is the individual buyer, who implements their own vision by selecting the fixtures, fits, finishes and more.
Scott Auer serves as the FrontDoor Custom General Manager and Project Manager. Auer truly understands customer care and satisfaction and considers the needs of each client. His extensive experience in custom homebuilding helps create a smooth process from start to finish.
FrontDoor Custom understands that building a custom new home can be overwhelming, and selecting finishes, fixtures and color schemes is a massive contribution to the stress. Lisa Starr, the FrontDoor Custom Sales and Design Specialist, recognizes the complexities of design and knows the latest in home trends to help guide buyers through each step of the design selection process.
FrontDoor Custom aims to not only make visions a reality, but to perfect those visions to the utmost building standards. The new building division will be making its mark on the Atlanta market at The River Club, where it was recently selected to be a member of the Builders Guild. The builder will feature 23 new homes at The River Club, unveiling the newest designs from their portfolio and a fully decorated model home for visitors to tour. Visit http://www.FDCAtlanta.com/the-river-club to learn more about FrontDoor Custom or to register for The River Club VIP list and be the first to receive community news and updates.
About FrontDoor Communities:
With more than 35 years of experience and communities throughout Florida, Georgia and South Carolina, FrontDoor Communities is known for expertise in developing master-planned communities in high-growth locations. Awards and accomplishments of FDC team members include America's Best Builder and The National Housing Quality Award, among others for design and execution. Before forming FDC, founders Terry Russell and Mike Langella were both leaders of the Southeast's largest privately held home builder. For more information, visit http://www.FrontDoorCommunities.com.