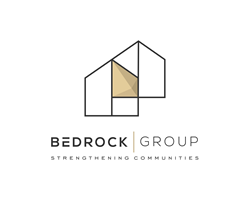 With nearly 50% of the American workforce earning less than $30,000/year and Average home prices at $368,000, we believe the manufactured home is the safest and most affordable option of home ownership and a way to keep the American Dream alive.
(PRWEB) October 24, 2017
Bedrock | Group, LLC ("BEDROCK | GROUP"), a subsidiary of Breakform Realty Ventures, LLC ("BREAKFORM | RE") the fully integrated real estate investment, management and operations company focused on manufactured housing communities ("MHC") across the United States launched a $75 million private equity fund to continue with its acquisitions and aggregation of MHC's.
The Bedrock MHC Fund II, LP will acquire approximately 20 MHC's in selected zip codes in the United States that are generating strong and steady positive cash flows and with opportunities for BEDROCK | GROUP to use its proprietary value add processes to strengthen the community by improving the community ratings and community revenues.
BEDROCK | GROUP is under contract currently to acquire five communities aggregating to approximately $38 million in value and is actively looking to expand on that pipeline.
For more information about BEDROCK | GROUP:
Web: http://www.thebedrockgrp.com
E-mail: info(at)thebedrockgrp(dot)com
Tel: (202) 838-MHP1
For more information about BREAKFORM | RE:
Web: http://www.breakformre.com
E-Mail: info(at)breakformre(dot)com
Tel: (310) 881-9509