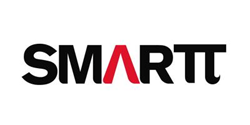 "We will give them our 'WOW' impact through our customer-centric culture, along with the right insights and implementation across our expanded portfolio of services across IT Services, Digital Marketing, Web Design, and Branding."
(PRWEB) October 16, 2017
Digital consulting agency Smartt has acquired web-hosting company Sprintserve Net, LLC, offering to bring continued support and reliability of service along with Smartt's integrated portfolio of solutions across IT Services, Digital Marketing, Web Design and Branding.
"IT services and the digital world continue to become more and more integrated." says Saleh Tousi, CEO of Smartt. "Acquisitions of well-managed hosting companies with a loyal client base and strong technical experts are part of Smartt's long-term growth strategy to diversify our services geographically and add technical expertise to our team."
Tousi thinks the acquisition will be a positive move for everyone.
"Smartt is a larger firm with more resources, experts, and service offerings to serve Sprintserve clients," says Tousi. "We will give them our 'WOW' impact through our customer-centric culture, along with the right insights and implementation across our expanded portfolio of services across IT Services, Digital Marketing, Web Design, and Branding."
The Sprintserve staff will be retained and augmented by Smartt staff who will provide technical, account management and other support and guidance throughout the transition and integration. The current Sprintserve management team will also stay on in a consultative capacity to ensure the transition is smooth for everyone.
About Smartt: Smartt (http://www.smartt.com) is an integrated digital consulting agency in Burnaby, BC. We combine our expertise IT Services, Digital Marketing, Web Design and Branding to get clients measurable results and be the single point of accountability.
Disclaimer: Sprintserve Net, LLC is in no way related to Sprint Communications Inc.