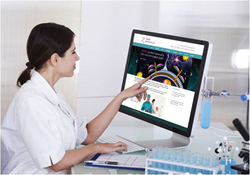 These funds will allow the company to advance its program from the drug discovery phase to preclinical development, with the aim of initiating IND-enabling studies in 2018
LEXINGTON, Ky. and QUEENS, N.Y. (PRWEB) October 24, 2017
Gismo Therapeutics Inc. has been awarded two grants to continue its development of therapies to treat Parkinson's Disease. A $384,000 SBIR grant entitled "Glycosaminoglycan-Interacting Small Molecule (GISMO) as Parkinson's Therapeutic" was awarded by the National Institute of Neurological Disorders and Stroke (NINDS) - NIH. Gismo Therapeutics also received a $150,000 Kentucky SBIR Matching Funds grant from the Kentucky Cabinet for Economic Development.
The funds will allow the company to investigate therapeutics directed against a newly identified disease pathway in Parkinson's. Gismo Therapeutics will leverage its expertise in small-molecule compounds that target glycosaminoglycans (GISMOs). Glycosaminoglycans have been identified as key molecules in the disease process, by promoting the internalization of amyloid peptides into nerve cells and spreading throughout the nervous system, thus advancing the neurodegeneration and disease process. By intervening with its purpose-designed GISMO compounds, the company aims to mitigate this disease progression.
Under the NINDS grant, the company is collaborating with the team of Patrik Brundin, M.D., Ph.D., the Jay Van Andel Endowed Chair in Parkinson's Research and Director of the Center for Neurodegenerative Science at Van Andel Research Institute (VARI) in Grand Rapids, MI.
"We are pleased to have been awarded these two grants to identify new therapeutics for the treatment of Parkinson's disease," said Paul Gregor, Ph.D., company founder and GISMO technology inventor. "These funds will allow the company to advance its program from the drug discovery phase to preclinical development, with the aim of initiating IND-enabling studies in 2018."
About Gismo Therapeutics Inc.:
Gismo Therapeutics Inc. is a biotech start-up company targeting fundamental biochemical processes that are at the root cause of amyloid neurodegenerative diseases pathogenesis. The company is developing its pioneering technology, GISMO, which is associated with a new hypothesis of the etiology of major neurodegenerative diseases. Gismo Therapeutics Inc. is developing first-in-class, disease modifying oral therapeutics for the treatment of Alzheimer's and Parkinson's Disease. Gismo Therapeutics Inc. was incorporated in Delaware and has offices in Lexington, Kentucky and Queens, New York. The company is privately held and supported by grants from the NIH and the Kentucky Cabinet for Economic Development, and by private funding. The company was founded by Paul Gregor, Ph.D., CEO, a graduate of the Weizmann Institute of Science (Rehovot, Israel). Its Scientific Advisory Board includes Dennis Choi, M.D., Ph.D., an award-winning neurologist, Chair of Department of Neurology and Director of the Neuroscience Institute, Stony Brook University, New York.
For more information about Gismo Therapeutics Inc., visit the company's website, http://www.gismotherapeutics.com.
Contact: Dr. Paul Gregor
Tel: (347) 233-2037
e-mail: informa(at)gismotherapeutics.com