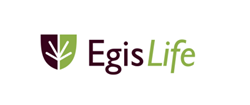 EgisLife provides coverage for Cannabis Users and Cannabis Businesses
(PRWEB) October 16, 2017
EgisLife, a provider of life insurance for cannabis users and cannabis businesses, introduces a method to lower premium rates for the cannabis community. Custom rate coverage is available for individual enthusiasts and owners of cannabis related businesses.
Securing life insurance for cannabis users is a complex study. As viewed through the eyeglass of data research, the cannabis community is diverse and represents a unique segment of healthy living society. The stereotype of the red-eyed slovenly coach-potato, blissfully watching TV all day and digging through the cushions for dropped snacks, is as outdated as the fax machine.
Recreational and adult-use cannabis consumption is commonly paired with exercise and healthy activities including yoga, hiking, jogging, cycling and outdoor recreation.
EgisLife utilizes the power of lifestyle analytics as leverage to secure lower rates for life insurance. The insurance industry is awakening to the fact that cannabis use may correlate with a healthier subset of the consumer public.
"In many data sets, individuals that consume cannabis are living a healthier lifestyle than other demographics. Insurers are recognizing that the daily activities of such group are contributing to healthier living. This introduces the opportunity for us to view cannabis use from a different underwriting perspective, while reducing risk to our insurer partners" explains Ingrid Neisser CLU, Chief Underwriter.
With new medical, science and research data being introduced daily, life insurance companies are altering their perspective on whether cannabis use is a high mortality risk. As a result, the 1 in 8 adults that consume cannabis nationally, as part of the larger community of 147,000,000+ individuals who consume cannabis globally, are able to now secure custom rate life insurance coverage through EgisLife, LLC.
About:
EgisLife, LLC
New York
1-800-465-1492
By definition, the word "Egis" means shield or breastplate of armor - items that are designed to protect life.
When analyzing our founding purpose, we recognized it was to protect life with insurance that provided personal, social and financial benefit to families and businesses. Hence, our company name EgisLife.
The roots of our journey began in 1949. As communities expanded across the Country in ensuing decades, Egislife was formed to address the financial needs of an increasingly technology focused society. Having earned the reputation as a trusted planning resource, the company focuses on protecting clients against the hazards of life: death, disability and or an unplanned retirement.
Through a global network of life insurance providers, we introduce custom rate solutions to qualified individuals and businesses looking to secure financial peace of mind for those they love and or need to protect. As a non-traditional firm, we require that our life insurance carriers compete for community business. EgisLife assists in this process by introducing data science, technology and lifestyle analytics to the underwriting equation.
The cannabis movement is substantial and by bringing the cannabis community together as a purchasing demographic, Egislife is affecting positive change on how cannabis users are perceived as a risk and business opportunity for the life insurance industry.
Combined with the unique resources offered through our concierge services, Egislife stands alone in the effort to serve the burgeoning population of cannabis enthusiasts – estimated to be in excess of 147,000,000 individuals globally.
Located in New York, the company represents a community of consumers, financial professionals and insurers. As advanced underwriting specialists in a technology focused world, the company maintains a national network of financial professionals and life underwriters.