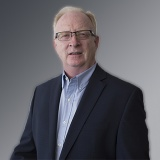 Athletes can see how their body reacts to emotions and stress, and can learn how to control these reactions thereby reducing the effect they have on one's performance.
WASHINGTON (PRWEB) October 17, 2017
Thought Technology is pleased to offer a workshop on Peak Performance presented by Dr. Pierre Beauchamp. Attendees of the workshop will explore physiology training as it applies to elite performance in sport. Dr. Beauchamp will demonstrate key techniques to optimize performance, control anxiety, maintain focus, increase confidence, and utilize effective self-regulation strategies.
Peak Performance Workshop
Presented by: Dr. Pierre Beauchamp
Date/Time: November 3, 2017, 9:00-4:00 pm
Location: Thought Technology Ltd.
8205 Montreal-Toronto Blvd., Suite 223
Montreal West, QC Canada H4X 1N1
To register, visit Dr. Pierre Beauchamp Workshop
Peak performance physiology training involves the use of equipment that monitors a variety of physiological signals and feeds this information back to a computer where the information is displayed in real time. Athletes can see how their body reacts to emotions and stress, and can learn how to control these reactions thereby reducing the effect they have on an athlete's performance. Athletes are taught to reach a place that combines mental clarity and sustained energy with a sense of inner calm and active engagement. In time, they learn to reach that place whenever they need to.
Thought Technology's Peak Performance product line has been developed through decades of providing biofeedback and neurofeedback for professional and Olympic athletes as well as top performers in several other disciplines. Learn how you can implement the latest techniques and technology into your training or coaching practice.
Dr. Pierre Beauchamp is the President/Founder of Mindroom Peak Sport Performance- an innovative sport science consulting company that has achieved worldwide recognition through the utilization of cutting edge sport science technology to enhance human performance for many International Olympic organizations. From Olympic Medals and World Champions, Pierre has a long record of developing excellence and mastery not only in sport but also working with the Military and Investment professionals from North America's top Hedge Funds to develop decisive decision-making skills on demand.
About Thought Technology Ltd.
Founded in 1975, Thought Technology is the world's leading biofeedback and physiological instrument manufacturer. Its products are used as an essential part of many therapeutic treatments and clinical assessment protocols in over 85 countries and are used by tens of thousands of clinicians in thousands of medical institutions. Each year, it puts together over 100 clinical workshops, taught by world authorities in their fields.
Always supportive of new research and development ideas, Thought Technology Ltd. has encouraged a number of special interest groups and clinicians to create cutting edge applications for its instrumentation. Thought Technology Ltd. equipment is now being used in telemedicine, web-based monitoring and biofeedback, sports training, research in human-machine interface, physiology-driven multimedia environments and virtual reality. Constantly striving to improve the quality of the products and services, TTL has obtained, and maintains, ISO 13485, and CE certification for the organization and products. Thought Technology has an extensive worldwide distribution network with dealers in 55 countries.
Contact:
Helen Mavros
Director of Sales and Marketing
helen(at)thoughttechnology.com