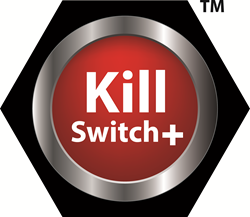 MIFID II rules include active trade monitoring and kill switches. KillSwitchPlus can stop run away algorithms and prevent major capital loss.
CHICAGO (PRWEB) October 17, 2017
Edge Financial Technologies, Inc., the Chicago based technology firm specializing in developing automated trading systems for the capital markets industry, today announced the release of updated functionality to support MIFID II rules for KillSwitchPlus. KillSwitchPlus is an active risk management system that prevents algorithmic trading errors and rogue trading activity by detecting, alerting and if necessary blocking trading activity. It utilizes user created rules to quickly and efficiently evaluate trading activity and automatically stop, block, cancel, or if necessary liquidate positions.
"Technical glitches and algorithmic errors are a reality in today's world of electronic trading and can result in trading losses, regulatory fines and loss of reputation. We have created a system that monitors trading activity without getting in the middle of algorithms and the exchange, yet will intervene and halt inappropriate trading activity when necessary," said Jitesh Thakkar, Founder and CEO of Edge Financial Technologies.
The technology is significantly different from other solutions in the marketplace. It is capable of integrating with both vendor provided trading systems, proprietary trading systems, and exchanges that have drop copy or pre-trade controls.
The newest release of KillSwitchPlus comes at a critical time. The Securities and Exchange Commission (SEC) and Commodity Futures Trading Commission (CFTC) proposed several recommendations to prevent market disruptions or manipulative behavior including new system safeguards such as "kill switches." While controls and new rules are still being enforced, the regulators have also been focused on protecting the markets by increasing fines on brokers and trading firms.
This software is gaining wide approval within the industry.
"KillSwitchPlus is an independent risk manager that preserves your capital during adverse market behavior. It sets the standard for at-trade risk management and is just as important as your trading strategies," said Gregory Papas, Chicago Board of Trade Member and electronic market maker.
Ben Van Vliet, IIT professor noted "There are two ways to prevent out of control algorithms. One is to have continuous and complete end to end testing which is difficult to accomplish in the fast paced trading industry. And the other way is to have defensive technologies such as KillSwitchPlus."
"At-trade risk management is essential in a world where algos are making more and more decisions. We all need an automated system to watch the automation. KillSwitchPlus meets this need," said Tayloe Draughon.
About Edge Financial Technologies, Inc.
Edge Financial Technologies provides professional traders with a FINTECH edge by building custom trading solutions, strategies, and supporting technology. Edge was founded in 2008 and is headquartered in Chicago, Illinois, USA.
For more information about KillSwitchPlus, contact:
Mike Gow
Edge Financial Technologies, Inc.
info(at)edgefinite.com
http://www.edgefinite.com