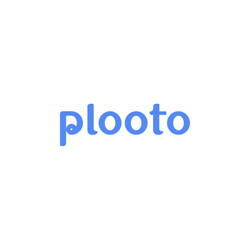 Plooto was built to fix the broken payment ecosystem, removing the manual labor, paperwork, and trips to the bank that take up so much time. Plooto's cohesive platform gives businesses convenient options, so they can eliminate all reasons for late payments" - hamed Abbasi, CEO
TORONTO (PRWEB) October 17, 2017
Plooto, a payment technology company, has launched support for credit cards, enabling small and medium sized companies (SMBs) to accept credit card payments from their customers. Plooto currently facilitates all domestic and international payments for businesses in the US and Canada and, with this launch, companies have access to another convenient method of getting paid.
Collecting payments using the Plooto credit card payment functionality is completed in a few simple steps, and does not require the business to gather credit card information from their customers. Once payments are completed, they are automatically reconciled with the top accounting platforms, such as Quickbooks, Xero and Sage, completely eliminating the need for manual data entry.
"Our mission at Plooto is to help companies get paid faster so they can focus on what matters most to them" said Hamed Abbasi, CEO of Plooto. "Plooto was built to fix the broken payment ecosystem, removing the manual labor, paperwork, and trips to the bank that take up so much time. Plooto's cohesive platform gives businesses convenient options, so they can eliminate all reasons for late payments".
In addition to making and collecting payments, customers also have access to:

Pre-authorized or subscription-based recurring payments
Direct debit from a client or vendor's bank account
Automatic reconciliation with accounting platforms, including Quickbooks, Xero and Sage
Visit http://www.plooto.com to create a free account and start accepting credit card payments today.
About Plooto
Founded in 2015, Plooto is a venture-backed financial technology company dedicated to streamlining the way businesses manage their domestic and international payments. Plooto was named a CIX (Canadian Innovation Exchange) Top 20 Most Innovative Company and was shortlisted as one of C100's 2017 cohort of Canada's Most Promising Startups. For more information, visit http://www.plooto.com.