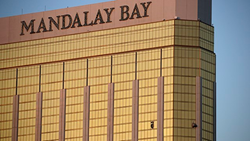 LAS VEGAS (PRWEB) October 20, 2017
As the victims of the Las Vegas mass shooting and their loved ones struggle to recover from their horrific tragedy they are seeking answers to many questions, including how such an unimaginable crime occurred and what their legal options might be.
The authorities are still in the initial stages of their investigation into how a gunman was able to smuggle an arsenal of weapons into his 32nd floor room in the Mandalay Bay hotel and spray bursts of gunfire into a country music festival jammed with thousands of concertgoers.
It may never be determined what was in the mind of Stephen Paddock, a 64-year-old professional gambler and caused him to pump thousands of rounds into the crowd at the Route 91 Harvest Music Festival Oct. 1, 2017 a few hundred yards away.
But as the police continue to piece together what has become a constantly changing chain-of-events timeline we do know this:

At least 58 people have died of injuries suffered in the shooting and nearly 600 are recovering from wounds. Many more suffered severe mental trauma or other injuries.
Clark County Sheriff Joseph Lombardo in a media interview said "There's more than 20,000 moving parts associated with this investigation and it takes time," as he asked the public to have patience with local, state and federal authorities involved in the case.
Paddock somehow managed to evade detection as he smuggled 23 weapons, including 12 firearms with bump stocks - accessories that enable rifles to be fired more rapidly - into his room.
In the meantime, the victims and their families may be facing huge costs for funerals, medical expenses, rehabilitation and mental health therapy and wondering whether they have legal options.
Those who were victims in this, one of the country's worst mass shootings, or have loved ones affected may have a claim. For more information about a possible claim please do not hesitate to contact http://injuryhelpdesk.com/las-vegas-concert-injury/ or email The Shapiro Legal Group - firm@shapirolegalgroup.com or call 1-800-225-8944.
The Shapiro Legal Group specializes in complex personal injury litigation and trial of cases involving multiple victims. In conjunction with its Co-Counsel for the Las Vegas shooting tragedy it has litigated many cases against corporate defendants.
"Mass shootings such as those that tragically occurred in Las Vegas are unfortunately occurring more frequently and raise questions about the legal options of innocent victims of such events," said attorney Mark Shapiro, managing partner for the Shapiro Legal Group.
"As was done in previous cases, our staff is currently investigating the various legal options victims and their loved ones may have including claims for negligence and willful misconduct. Our firm mourns for the victims of this tragedy, and offers the deepest condolences to those that have lost a loved one, or have suffered injuries as a result of this horrific act of violence. If you or a loved one has been injured as a result of this tragedy, please do not hesitate to contact our firm immediately."
Whatever your state of residence, those who attended Route 91 and believe they have a case can reach out for a free consultation for guidance in the process of selecting your legal representation.
Anyone who is a victim or has a loved one or friend who is a victim of this tragic event is urged to contact us with questions about seeking legal options by contacting http://injuryhelpdesk.com/las-vegas-concert-injury/ or calling the victim help line 1-800-225-8944.
About Shapiro Legal Group
Mark Shapiro has been practicing law for over 20 years and is the managing partner of Shapiro Legal Group PLLC. Mark has been actively involved in mass tort litigation since 2008. Mark and his firm have been involved in representing clients in: Avandia, Actos, Invokana, Xarelto, Pradaxa, Depuy Hip Replacements, IVC Filters, Talcum Powder, Invokana, Essure, Xarelto, Onglyza, Monsanto RoundUp, Risperal, Testosterone Replacement Therapy and many others. Mark is a member of the American Association of Justice and the New York Trial Lawyers Association.
Prior to starting his own firm, Mark was a partner in the New York office of Loeb & Loeb and prior to that he was Of Counsel at Thelen Reid Brown Raysman & Steiner. Mark started his legal career at Shearman & Sterling.
Mark graduated magna cum laude from Brooklyn Law School and is a two time winner of the American Jurisprudence Award in writing. He was published in the Brooklyn Journal of International Law and was a member of the Moot Court Honor Society. Mark interned for The Honorable Edward R. Korman, U.S. District Court E.D.N.Y.
Mark Shapiro and the staff at Shapiro Legal Group, PLLC mourn for the victims of this tragedy, and offer our deepest condolence to those that have lost a loved one, or have suffered injury as a result of this incident. If you or a loved one has been injured as a result of this tragedy, please do not hesitate to immediately contact the Shapiro Legal Group.
Contact The Shapiro Legal Group - firm(at)shapirolegalgroup(dot)com.
About Injury Help Desk
Injury Help Desk is a marketing agency that has connected 1000s of victims to top tier legal representation. Injury Help Desk understands that lawsuits are complicated, time consuming and can be overwhelming. It is important to understand your legal rights and get matched to attorney's that have your best interests in mind. Injury Help desks believes it's important to understand your legal rights and get the legal representation that best fits your case.
Contact Injury Help Desk Injury Help Desk or call 1-800-225-8944