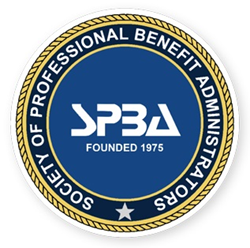 Year after year, these forecasts provide a helpful, insightful look at the big picture for TPAs and self-funding.
CHEVY CHASE, MD (PRWEB) October 17, 2017
In preparing for the year ahead, the Society of Professional Benefit Administrators (SPBA) has released its State of the TPA Industry & Forecast for 2018.
Fred Hunt, SPBA's active past president, has been writing this report annually for the past 37 years with the intent to shed light on what is happening with third party administrators (TPAs) and the self-funded industry.
As with years past, the 2018 Forecast shares a candid perspective on current issues affecting the health benefits landscape as well as projections for the future. In it, Hunt describes the state of the TPA industry as "very good" amid the uncertainty in health care regulation the U.S. is facing and the ever-changing compliance requirements.
Some of his main projections include:

TPA growth – TPAs are positioned for a growth expansion as employers will continue to move to self-funding for the ability to design and fully customize health plans that fit their specific work populations.
State-level health care – With solutions for health care being debated, there will be more interest in exploring a state-centric approach as the 2018 Congressional and 2020 Presidential elections draw closer. Education will become key as careful consideration must be taken to address the many complications that would arise for the large number of companies with multi-state operations and plan participants.
Increase in "well-being" services – Employees will be looking for more benefits that enhance their well-being – things like wellness solutions (whole health and niche), student loan assistance, pension management, work-schedule management, etc. They will also rely on employers for help in overseeing these solutions.
"Fred has become such a trusted source for these forecasts based on his many years of experience in the self-funded industry and the fact that he stays so well-connected to regulators, policymakers and TPAs," explained Anne Lennan, SPBA president. "He has a unique vantage point as he sees what is happening with health benefits from so many different angles."
In sharing the 2018 Forecast, SPBA also includes background on the history of self-funding, why these health plans have become so widely adopted among companies of all sizes and formats and how ERISA serves as the main source of regulation. It also provides definitions of TPAs, including comprehensive service, specialty, minimal, ASOs and TPAs-of-convenience.
"Year after year, these forecasts provide a helpful, insightful look at the big picture for TPAs and self-funding," Lennan said. "SPBA is happy to make them available to the public."
For more information about SPBA, contact:
General Inquiries – Fred Hunt, SPBA Active Past President, fred(at)spbatpa(dot)org or 301-718-7722
Membership Inquiries – Kathy Strauss, Director of Member Services, kathy(at)spbatpa(dot)org or 301-718-7722
SPBA is the national association of Third Party Administration (TPA) firms that manage client employee benefit plans. It is estimated that over 75% of U.S. workers and their dependents in non-federal health coverage are in plans administered by TPAs. The clients of TPA firms include every size and format of employment, including large and small employers, state/county/city plans, union, non-union, collectively bargained multiemployer plans, as well as most industries and professions.