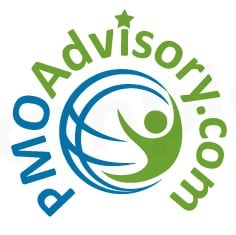 PMO Advisory LLC is presenting, "Launching a Successful Career in Project Management", a 2 hour live online course (plus Q & A) that includes 2 PDU educational credits and a Kindle version of the book The Sensible Guide to a Career in Project Management for a flat fee of $9
Cedar Grove, NJ (PRWEB) October 19, 2017
Project Management Institute (PMI®) Registered Education Provider (R.E.P.), PMO Advisory LLC, is presenting, "Launching a Successful Career in Project Management", a 2 hour live online course (plus Q & A) that includes 2 PDU educational credits and a Kindle version of the book The Sensible Guide to a Career in Project Management by Dr. Te Wu. This course is being held in conjunction with International Project Management Day, Tuesday, November 2, 2017, and thus is discounted from the standard $99 registration fee to the nominal and flat fee of $9. Click here to learn how to reserve a spot to this event for $9.
More specifically, this course will be presented on Thursday, November 2, 2017 between 12:00 pm - and 2:00 pm Eastern Standard Time, instructed by Dr. Te Wu, founder and CEO of PMO Advisory and holder of the following PMI® certifications: PfMP®, PgMP®, PMP®, and PMI-RMP® (Portfolio, Program, Project and Risk Management Professional). Dr. Wu is also an assistant professor at Montclair State University, while also being an adjunct at Stevens Institute of Technology, and the Touro Graduate School of Business. This is an opportunity for the public to have access to a leading Project Management Insider and Expert in the field to answer any questions about the profession. Click here to learn how to reserve a spot in this event for $9.
In this live online webinar Dr. Wu will drill down on how a project manager oversees the planning, implementing, quality control, and status reporting on a given project - while managing the project team, which typically consists of people from all the areas of the organization. Explained will be how Project Managers work with clients, colleagues and other stakeholders to determine a project's scope, devise its budgets and schedules, manage communications and handle all the disparate elements needed to deliver results.
Dr. Wu will share insights on how Project Management is an art, a skill, and a demanding full-time job requiring multitasking abilities, analytical thinking, and excellent communication skills. Attendees to this live online webinar will learn exactly how Project Managers are measured and responsible for their projects' success or failure, which determines both their income and their status within a company and industry. Very few people start in the field as full-fledged project managers. Most are offered an assistant position on a project management team and assigned responsibility for one aspect of the work. As experience is gained, more tasks to manage are assigned, and the overall readiness to lead others in completing an entire project is assessed.
Who Should Attend: This course is designed for anyone seeking to learn about Project Management as a profession, and / or seeking expert insight on navigating the Project Management career landscape. This will be a "roll up your sleeves" 2 Hour Live Online Webinar with Q & A on tactically maneuvering through career traps and obstacles on to a successful career in Project Management. As Project Management principles apply to all lines of business this course is ideal for aspiring leaders who want to perform at a high level, consistently producing superior results and controlling their career. Click here to learn how to reserve a spot in this event for $9.
Dr. Te Wu, PfMP, PgMP, PMP and PMI-RMP is the CEO of PMO Advisory LLC, a management consulting firm and a PMI Registered Education Provider (R.E.P.). As a training company, the firm is striving to be the most comprehensive project management training firm in the world offering certification training in Portfolio (PfMP), Program (PgMP), Project (PMP, CAPM), Risk (PMI-RMP), Agile (PMI-ACP), and Project Management Office (PMO) training. Prof. Wu is also an assistant professor at Montclair State University, and a visiting professor and speaker at a number of world class institutions. Most recently, he was asked to teach a project management course at the China European International Business School (CEIBS) planned for the Summer of 2018.