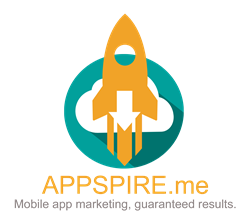 We have implemented a service that allows startups to connect with investors and get the funding they need.
(PRWEB) October 24, 2017
APPSPIRE.me will be expanding their services to connect startups and investors, and create a space where both can get all the information they need. This addition will help startups get the funding they need to increase their marketing efforts and make their business successful. We will provide 3 formats of investor pitch documents: PowerPoint, Prezi and a Video.
"Startups often come to us and have certain goals they want to hit, but don't necessarily have the money to back it up," said Carson Barker, founder and CEO of APPSPIRE.me. "We have implemented a service that allows startups to connect with investors and get the funding they need."
To ensure companies are getting the funding they need, APPSPIRE.me will conduct an extensive competitor analysis to discover their target audience, customer base size, quarterly earnings and more. The customers return on investment will be based on their competitor's ROI methods and used as a basis for quarterly projections. Quarterly projections will be estimated for 1-3 years and will include estimated financial growth for their app.
APPSPIRE.me will also conduct a survey of at least 100 participants to make sure clients target demographics are interested in their app. It is important to implement current mobile app trends to make an app successful so clients will be presented with a document that outlines these trends. At the end, clients will be provided custom reports on all the information collected to ensure that the customer knows the success of the package and has evidence of the work paid for.
About: Based in Austin, TX, APPSPIRE.me is a leading mobile app marketing agency that specializes in maximizing downloads, user engagement, and app store rankings. Our clients have been featured in the #1 position of their store category in the iTunes "What's Hot" section, Fox Business News, New York Times, TechCrunch, CNN, Discovery Channel, Mashable, and more. With satellite offices around the world, APPSPIRE.me has been in the mobile app marketing industry since 2009, and has taken clients from zero to thousands of targeted downloads per day. For more information, please visit http://www.appspire.me.