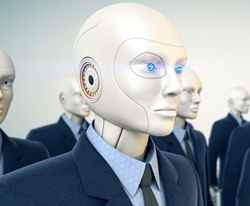 Technology up until now has been a means to an end...now it seems to have become an end in itself
London, United Kingdom (PRWEB UK) 19 October 2017
Neuroscientist and Alzheimer's disease researcher, Baroness Susan Greenfield CBE, FRCP (Hon) is set to give a timely speech at the IoD France Annual Dinner. The talk will cover the future of the human brain and its interaction with technology. The event is entitled 'Silicon Brains and Plastic Minds - Synergy or Segregation?' It comes as part of the IoD's Digital & Technology Leadership series. Baroness Greenfield will explore how the brain will adapt to future technologies by considering the possibility of robots (silicon to human), as well as cyborgs (from humans to silicon). The title captures the tension between external non-biological silicon devices and the superlative ability of the human brain to adapt to using these technologies.
The speech, and Q and A session after, will be held at Cercle Suédois à Paris on Thursday November 16, 2017, from 7:30pm to 11:30pm and is very appropriate for Baroness Greenfield to deliver asher work centres on understanding how the brain works and answering some of the most challenging questions in neuroscience and psychology. Moreover, Paris is appropriate venue as Greenfield has worked in the College de France and received the L'Order National de la Legion d'Honneur (2003), from the French Government. She has also written several books about Consciousness and how the brain functions, which are available from Amazon. With the increased use of technology in daily life, the question of 'are we becoming cyborgs?' becomes more pervasive. In this speech Susan attempts to guide us through this new world and provide her input.
Baroness Greenfield commented:
''I'd like to suggest that technology up until now has been a means to an end. The printing press enabled you to read both fiction and fact that gave you insight into the real world. A fridge enabled you to keep your food fresh longer. A car or a plane enabled you to travel farther and faster. What concerns me is that the current technologies have been converted from being means to being ends. Instead of complementing or supplementing or enriching life , it seems to have become an end in itself. That's the first difference.''
Susan Greenfield is a British research scientist, author and broadcaster. She is President and Founder of a biotech company Neuro Bio that is developing new Alzheimer screening techniques. As one of the world's most prominent female scientists and the first woman to give the Royal Institution Christmas Lectures, Susan is all too familiar with the challenges facing women in science and stands as a role model for young women around the world.
Susan is an authority in understanding brain mechanisms linked to neuro-degeneration and has been following the impact of brain plasticity and technology on the human brain for years. Tickets for the speech 'Silicon Brains and Plastic Minds - Synergy or Segregation' is available to purchase from Eventium. Find out more about Baroness Susan Greenfield and her work online or watch this Susan Greenfield video.