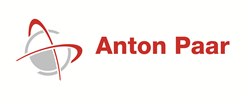 ASHLAND, Va. (PRWEB) October 18, 2017
Anton Paar, the premier manufacturer of laboratory instruments and process measurement systems, has announced an aggressive growth strategy for 2018, corresponding with plans to actively hire new employees during Q4 2017.
Speaking from the company's USA headquarters in Ashland, Virginia, CEO Reinhard Eberl announced plans for a 20% increase in revenue in 2018. "A 5% increase will be accomplished via product line acquisition," he said, "and the rest will be the result of additional hires and a new, regionalized strategy that will help deliver more localized services to the Western and Southern regions of the country."
Anton Paar will soon open Los Angeles and Houston locations to manage the Western and Southern regions, respectively, while the USA headquarters will remain in Ashland.
"These new regional sales and service hubs will allow Anton Paar to meet new and existing client needs with more specialized support and product solution options," said Eberl, who pointed out that each regional hub will be directly responsible for connecting with the local customer bases. "Clients will get the premier Anton Paar products the same way they always have, but now we will be in an even better position to provide the best service in our company's history."
Anton Paar has launched an immediate call for applicants, posting positions ranging from Sales Engineers and Product Specialists, all the way to a position coordinating the company's Mobile Lab – the massive show and live demonstration vehicle visiting breweries, conferences, universities, and private businesses across the country. Hiring has already begun, and Anton Paar's online job portal is continuing to post new opportunities.
To submit an application, or to learn more about Anton Paar, visit http://www.anton-paar.com or contact Chuck Hudgins at 804.550.1051.