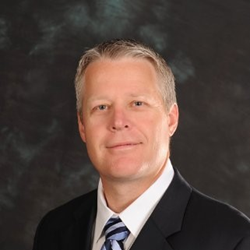 WINSTON-SALEM, N.C. (PRWEB) October 18, 2017
Larry Pratt, a 24-year leader in the insurance industry, has joined SUNUP Insurance Services as the Chief Agency Officer. He comes to SUNUP with a trusted reputation as being a strong and effective leader in agency distribution. Pratt will be responsible for leading agency operations for the company. His extensive experience in agency management and national sales will be a great asset to his new role at SUNUP.
"Insurance agents across the country are going through a lot of change and disruption in the industry as a whole. SUNUP has created the agency of the future by returning the focus to the agents needs which in turn better supports their clients. It appeals to captive agents who don't have access to the products needed to compete in the industry, and at the same time appeals to independent agents that want the training, systems, or support that is often available to captive agents. SUNUP is really the perfect combination of both," said Pratt.
In his career, Pratt was the VP of Sales Home Office for Farmers Insurance, as well as the VP of Territory for the Northwest (Idaho, Oregon and Washington), California, Texas, and Alabama. During his leadership, Pratt was well known for taking no growth territories and making them profitable. He was tasked with fixing a wide range of problems including declining market share, lost premiums, and regulatory issues to which he was continually successful at.
Troy Korsgaden, an insurance industry expert, consultant, author and speaker stated, "Larry Pratt brings a wealth of knowledge and experience to SUNUP. He is a creative leader and a true professional in business. Larry not only believes in mastering his craft, but values relationships as well. This allows him the ability to identify the strengths and talents of others, and consequently place them in the best positions within the organization. This makes Larry invaluable to the company and its employees alike."
Pratt will focus on attracting top tier talent to join SUNUP. "Many people have dreamt of running a successful insurance agency but have found it difficult to do so based on ongoing industry changes. I want to show those agents that their dream is still achievable with SUNUP." said Pratt. He will also be continuously looking for and developing new processes and programs aimed at making agents successful and rapidly growing premium.
"We are excited to have Larry as a key member of our executive team. We have a broad vision for SUNUP as it relates to growth and most importantly providing an environment that will allow agents to be successful both personally and professionally. Larry is a proven leader in creating environments for agent success, and SUNUP will rely on Larry to provide his invaluable expertise on how to grow our company with the best talent there is," said SUNUP CEO Todd Swicegood.