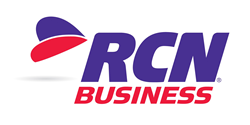 Our SMB customers want to stand apart from their competition, so we are providing them with internet speed that exceed today's demands.
NEW YORK (PRWEB) October 18, 2017
RCN Business, a two-time PC Mag award-winning provider of high-speed internet, digital TV and phone services, today announced the immediate availability of 500 Mbps internet to small and medium sized businesses (SMB) in New York City through the company's wholly-owned fiber-rich network. This increase provides RCN SMB customers in each of its serviceable areas, including Manhattan, Brooklyn and Queens, with their fastest internet speed options yet.
Business owners have demonstrated a growing need for high-capacity internet access to support data increases and their numerous devices, including laptops, smartphones, registers and other equipment. With more employees using their personal devices at work, for work, the need for faster WiFi is growing at record speeds. By the end of 2017, BYOD will grow from a $67 billion market to a $181 billion market, according to Markets & Markets.
RCN's 500 Mbps internet provides a high-performance connection that delivers unrivaled value over a platform designed to expand with a business's future internet needs. Faster internet speeds enable users to upload and download files quickly, conduct crystal-clear conference calls and experience buffer-free video streaming.
"Our SMB customers want to stand apart from their competition, so we are providing them with internet speed that exceed today's demands," said Bruce Abbott, vice president and general manager of RCN New York. "Our 500 Mbps internet speeds provide businesses with significantly faster and more powerful speeds, allowing employees to stream, download, and connect like never before. That level of speed improvement within a company is noticed internally and externally. RCN remains committed to providing economical and innovative products and services."
RCN's 500 Mbps internet service is now available in New York City with pricing starting at just $134.99/month for 12 months with unlimited phone for only $5/month more. For more information, call 1-800-RING-RCN or by visit https://www.rcn.com/business/.
###
About RCN Corporation
RCN Telecom Services, LLC (http://www.rcn.com and http://www.rcn.com/business) provides industry-leading high-speed Internet, all-digital TV and phone services for residential, small/medium and Enterprise business customers. PCMag's Readers' Choice Award named RCN one of the winners for best ISPs in 2013, 2015, 2016 and 2017 – RCN was rated highest in overall satisfaction. RCN is YouTube HD Verified, earning the company the highest-ranking that Google offers. RCN is also a Netflix Open Connect partner, placing in the Top rankings on the Netflix USA ISP Speed Index in the markets RCN serves. RCN's affordably priced advanced digital services are delivered through its proprietary, state-of-the-art fiber-rich network and supported by 100% U.S.-based customer service. RCN's primary service areas include Boston, Chicago, Lehigh Valley (PA), New York City, Philadelphia (Delaware County) and Washington, DC.
Media contact:
Jackie Fraser
Matter Communications on behalf of RCN
rcn(at)matternow.com
978.358.5840