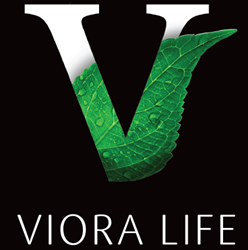 implement an array of technologies simultaneously to create the most efficacious results for patients that simply cannot be achieved by a sole device."
MANHATTAN, N.Y. (PRWEB) October 25, 2017
Viora, a leading medical aesthetics provider, today announces the establishment of Viora Life - a holistic approach for practitioners around the world that provides a wider treatment offering and complete package of services. The new initiative has been introduced after a significant period of growth for the company, and was created to go beyond the single treatment philosophy that's heavily practiced in the aesthetics market, and aims to deliver a solution that takes advantage of Viora's aesthetic technology fusion principle.
"Viora has always been focused on delivering solutions that provide real results, and not just selling devices," said Eliran Almog, CEO, Viora Ltd. "Our aesthetic technology fusion principal, a crucial component of Viora Life, allows you to implement an array of technologies simultaneously to create the most efficacious results for patients that simply cannot be achieved by a sole device."
Viora will introduce the BC Medium Applicator for the V-FORM handpiece, and 755nm Filter for V-IPL handpiece as part of the launch of Viora Life. The new additions will enable practitioners to perform a broader range of treatments, across the entire body, on a broader set of patients and skin types. It is poised to assist Viora Life in gaining traction via its international network of distributors and practitioners.
"The new additions for the V-FORM and V-IPL handpieces are truly enthralling developments for Viora, along with the launch of the Viora Life concept" said Ron Fogel, Vice President of Sales. "One of the most important things to us as a company is to provide the tools and resources that our practitioners demand in order to help them deliver even better results and enhance their business offerings."
The BC Medium Applicator gives a great advantage to users of the V-FORM handpiece and helps yield a higher return on investment without any changes required to the users existing aesthetic platform – a true plug and play solution capable of providing treatments over the entire body. The 755nm filter exceptionally improves the usage of the V-IPL handpiece by giving practitioners a dedicated tool for IPL offerings that can deliver treatments across the entire range of skin types on the Fitzpatrick scale while enabling safe and effective solutions without sacrificing energy delivery or results.
About Viora
Viora is a market-leading aesthetic solutions provider for skincare applications for patients seeking the most advanced developments for the most requested treatments: rejuvenation, resurfacing, body & facial contouring, cellulite reduction, acne control, lightening, hydration, hair removal, exfoliation and more. Viora's expertise in developing solutions and technology for these applications ensures greater physician and client satisfaction. Viora's extensive knowledge and experience is forged from its expansive and deep connections to the aesthetic community and has allowed Viora to create the most sought after solutions, and achieve the most effective results. For more information, visit http://www.vioramed.com.