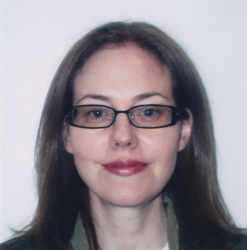 our Outcomes-Impact workshop allows us to align the individual learner's knowledge acquisition to organisational success
PROVIDENCE, R.I. (PRWEB) October 19, 2017
Financial Times | IE Business School Corporate Learning Alliance brings together world-renowned business information and journalism, faculty and a global network of educators to create customized corporate learning programs.
Michael Croft is founder and CEO of Volute, a new platform and delivery option for professional development that partners with institutions to co-create tools for digital learning. Tools are owned by the institution that creates them and shared via a community marketplace. Members mix and match tools for custom learning solutions. Michael recently met with Claire to discuss the FT | IE CLA adoption of Volute.
Croft: What demands are you hearing from your clients in terms of how executive education must evolve?
Masson: As a global company, our clients have very different challenges specific to their corporate learning needs. One common concern is the pace of change in nearly all aspects of our lives. Our clients know that to remain competitive, they need to evolve into a continuous learning culture. Learning needs cover everything, such as being prepared for non-market events (e.g. geopolitical upheavals), leveraging breakthroughs in augmented and artificial intelligence for greater efficiency, or reshaping corporate culture as three or four generations work side-by-side, to name just a few.
Another common request is that clients want as much learning content delivered in a short time frame. There is a natural tension between these two demands, which Volute has helped us bridge over.
Croft: What steps are you taking to address these needs and desires?
Masson: We are young enough not to be bogged down by legacy systems, and as a joint venture we are able to exploit the strengths of the FT, IE and alliance partners. For example, since our journalists have deep knowledge based on their own interviews with leading business people and politicians, they are in a unique position to address key questions, such as Brexit's impact on that client's industry.
Now the content – or the what – is critical to any learning programme; equally important is to consider how that content is accessed, absorbed and then applied. Our clients ask us to come into a learning programme for a set period of time. This can be three hours or a over half a year. The duration of the learning is not the same thing as applying that learning at the close of the course.
Learning needs to be "sticky" or memorable or else cannot be applied in situ. We speak a lot about innovation in learning, but sometimes that is a misnomer. While a state of the art technical solution, Volute's real strength is how it allows us to leverage good learning practices, which have been established and practised. An example is the learning concept of spaced repetition. After a key learning is explained, the learner needs to practise with that piece of core content. But the most effective way to learn is through repeated exposure through delayed repetition via varying modes. This approach allows the knowledge to become embedded in deep memory, rather than through simple recall, and this is where Volute becomes the lynch pin to success.
Croft: How so? You're an early partner with Volute. What drove your decision?
Masson: After two decades of working in educational publishing, I've witnessed the integration of traditional and online learning techniques. I've helped build some successful and unsuccessful learning management systems along the way. Speaking from experience, I can say that the successful tech solutions were those that had a fundamental understanding of two things: the who and the what. Who are our learners? What do they need to do to be successful?
The design of the LMS then is informed by these two key points. A one-size, catch-all Learning Management System may work well for administration purposes (e.g. record keeping of grades or marks) but they are often much less successful for the learner's goals. From my experience, the successful LMS systems – and by that, I mean efficacy of learning with improved grades – were those systems that were purpose-built. For example, an LMS for a science course must consider significant figures when scoring correctly and allowing for a certain tolerance for answers. But an LMS for teaching English as a second language needs a completely different approach. Does the English teacher want to grade for comprehension or accuracy? And how would the correct vocabulary word, but misspelled, be appropriately graded? These sorts of nuances will make or break an LMS, not to mention helping or frustrating the end learner.
All of this is a long preamble to why we partnered with Volute. I was impressed as soon as I saw it was a suite of new learning delivery methods using design thinking for executive learning. Volute starts with the learner in mind. A time-poor executive who is managing unexpected events is very different from a university student on a typical 14-week course. And as such, the educational platform must be designed for the executive's needs. Volute understood this reality and its design reflects it.
Croft: What's your take on the tool-based learning approach?
Answer: Firstly, Volute's tool-based approach looks familiar to most business people because of the proliferation of mobile devices in business. It's intuitive without a lot of prompting. Although every programme requires onboarding, the time for onboarding is faster than any other generic LMS that was originally built for US Higher education market.
Secondly, Volute's composable tool-based approach allows us to design a learning activity in any way that suits our clients. I mentioned before that all our programmes are customised. And so too are our online learning activities.
Croft: How does the Volute business model – a knowledge economy of shared expertise through crowdsourcing tools – aid your objectives?
Masson: As an early partner with Volute, we were invited to help shape their new tools as well as the functionality of their existing tools. My role in Learning Innovation & Impact involves measurement. As part of our pre-design work with clients, we run an Outcomes-Impact workshop. This pre-design work allows us to align the individual learner's knowledge acquisition to organisational success. But to make sure we are on track to contribute to the organisation's broader strategy, we must design opportunities to capture data, by way of proxy measurement of learning. Volute's learning design team has been helpful in prototyping and testing such key measurements.
Ultimately, you cannot measure an outcome that is poorly defined. The more we can understand our clients' precise needs, the better we can structure the learning. Enabling Volute's online tools to capture usage data allows us to infer some sort of learning. But you cannot measure without the data, which brings us back to Volute's main strengths. Its ease-of-use encourages learners to partake of the learning content. All this information is folded back into our own learning design programme for iteration, intervention and evaluation.
Croft: Do you mean to say that you need an online approach to learning as a means to capture the data?
Masson: Yes, but that is only a part of our story. I'd say our approach to impact evaluation is both an art and a science. Can we perhaps correlate time spent reading FT articles posted through Volute with performance evaluations, closing new business, etc? All of this requires us to understand a client's appetite for impact analysis. But yes, Volute's data collection is critical. The science behind big data collection and analysis is key; but big data without small data for understanding the context is the art.