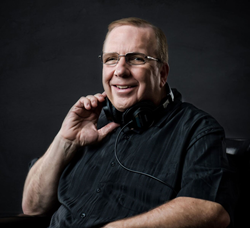 Criminals are always finding new ways to steal data, scam, and exploit people, but there are critical, easy-to-implement and proactive measures that people and businesses should take to protect themselves.
NAPERVILLE, Ill. (PRWEB) October 26, 2017
Radio stations can now help listeners avoid the victimization of crimes like identity theft, cybercrime, and hard-hitting security risks through a series of new, high-energy and informative, syndicated 60-second short form news features from Detective Dan® (a.k.a. fraud prevention and investigation expert Dan Draz). Draz is an accomplished and trusted fraud risk management expert, consultant and investigator with more than 30 years of experience fighting fraud and solving complex financial crimes affecting businesses and consumers. He has a passion for keeping companies and individuals up-to-date with the constantly changing information, crime and security threat landscape in America today.
"The massive Equifax and Yahoo breaches, which recently occurred and affected people globally, are indicative of how everyone is vulnerable to illicit activity these days. Criminals are always finding new ways to steal data, scam, and exploit people, but there are critical, easy-to-implement and proactive measures that people and businesses should take to protect themselves," says Draz. "As Detective Dan®, my main mission is to share this information in bite-size pieces to give Americans peace of mind about personal safety and the security of their sensitive information."
Described as a "PSA on steroids," the Detective Dan® radio spots are fast-paced, insightful and exciting 60-second features that are jam-packed with valuable hints and tips—all researched, written and produced by Draz. In addition to his real-life crime-fighting efforts, Draz spent 10 years in San Diego as the investigative consultant to 2016 National Radio Hall of Fame inductees "Jeff Detrow, Jerry Cesak and Tommy Sablan," ensuring that every Detective Dan® feature is professionally produced with a compelling soundtrack (with original music licensed to Draz) and designed to captivate and engage listeners.
Affiliates receive between 12 and 22 60-second spots per month, delivered via an MP3 upload. Detective Dan® covers information on hundreds of critical topics, but a sampling includes:

Issues affecting businesses, like corporate espionage, theft of trade secrets, intellectual property, proprietary information, data security, insider threats and embezzlement etc.
Frauds & scams, involving senior citizens, work from home, con artists, advance fee and romance schemes etc.
Computer issues, such as cyberstalking, hacking, viruses, malware, encryption, ransomware, etc.
Law enforcement issues, covering scams, alerts, trends, cases and personal protection etc.
Personal safety, both online and in person for parents, children and the elderly
Technology, with a focus on devices, wearables, wireless, apps, Bluetooth, data and privacy risks
Detective Dan® is a culmination of Draz's experience as a trainer, keynote speaker and consultant on fraud, investigations and cybercrime. He holds an M.S. in Economic Crime Management, a B.S. in Criminal Justice and has been a CFE (Certified Fraud Examiner) since 1996. He is also Principal of Fraud Solutions, a Chicago-based niche fraud risk management consulting firm working for clients around the globe. Over the years, Draz has interacted with federal law enforcement agencies to investigate and dismantle sophisticated organized crime rings, served as a private sector liaison on multijurisdictional and international fraud cases and managed national security matters. He is also an accomplished thought leader and subject matter expert in the crime prevention space having been published in industry, trade, online and news media more than 125 times.
For more information or to hear samples of Detective Dan® content, visit Detectivedan.com or call 630.699.5054.
ABOUT DETECTIVE DAN
Dan Draz (Detective Dan®) is the founder of Fraud Solutions, and has 32 years of successful investigation, training, speaking and management consulting experience involving fraud prevention, detection, investigation, analytics and enterprise risk across industries. He is a frequent keynote speaker and thought leader in the crime awareness and prevention spaces, and the producer and star of the Detective Dan® information spots, currently available to North American syndicated radio networks. The professionally produced, high-energy segments, which provide invaluable information on safety, security, privacy, crime, fraud and computer risks prevention to listeners, are researched, written and performed by Dan Draz himself. The content is currently available for radio stations, provided to them in 12 or more 60-second spots per month. Short features and added content for TV, print, video, Internet and on hold messaging systems are currently in development along with an innovative and exciting new keynote presentation for national audiences. For more information, visit detectivedan.com or call 630.699.5054.