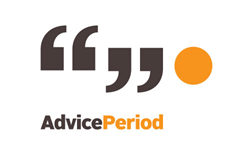 Los Angeles, CA (PRWEB) October 25, 2017
AdvicePeriod, a national advisory firm built for advisors, by advisors, announces it has doubled the size of its headquarters in Los Angeles. The rapidly growing network of likeminded advisors has settled into a new space in the same building less than 2 years after moving in.
"We are growing much more quickly than we anticipated," explained Jonathan Straub, AdvicePeriod Principal. "We need the larger space to accommodate the team we've hired as we invest in our business."
The additional space will also create ample room for the many Partner Advisors who are bringing their clients and plugging in to AdvicePeriod. Thus far, nearly 20 advisors have joined in California, Texas, New York, Washington state and Ohio since AdvicePeriod opened its doors to advisors in mid-2016.
"All of our Partner Advisors are welcome to 'hotel' in our LA office," Straub shared. "There is a great knowledge base that our advisors want to be a part of, and we want them there. 'Hoteling' gives us that option, without tying up lots of square footage."
The expanded office space on the 24th floor of Fox Plaza (aka Nakatomi Plaza from Die Hard) has room for approximately 75 desks. The open office design with lofted ceilings and concrete floors is complemented by dozens of uniquely planned meeting, private and educational spaces.
"We want the collaborative power of open space with the option of quiet privacy when we need it," Straub continued. "Our new headquarters will facilitate our growth plans – at least for the next couple years."
About AdvicePeriod
AdvicePeriod is a leading, SEC-registered investment advisor dedicated to focusing clients on the important decisions necessary to managing their wealth. Our mission: To make wealth management more fair, effective and successful, for clients and advisors alike. To learn more, visit: http://www.adviceperiod.com.