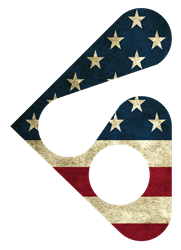 As we head into the winter months, services like HopeOneSource are critical to helping our community and supporting those experiencing homelessness. — Giles Kesteloot, Executive Director, Blackstone Federal
WASHINGTON, D.C. (PRWEB) October 19, 2017
Winter is fast approaching, and for Hope With Love, Blackstone Federal and the DC Government, the opportunity to help save the lives of DC's most vulnerable residents during the coldest months is very real. The three innovative organizations are working together this fall to register as many DC residents experiencing homelessness as possible for the HopeOneSource platform so they can receive lifesaving hypothermia text alerts on their mobile phones.
Hope With Love and Blackstone Federal volunteers will spend this Veterans Day working with the DC Mayor's Office of Veterans Affairs to register veterans at-risk and experiencing homelessness for HopeOneSource. Each veteran registered for HopeOneSource will receive timely text messages about nearby available housing, career and social services unique to their needs, including meals, health screenings, legal aid, job trainings and the aforementioned emergency alerts.
If a veteran does not own a phone, HopeOneSource can provide him or her a phone with a service plan that includes unlimited text messages.
The Veterans Day registration event is just one part of a very busy fall for Hope With Love and Blackstone Federal. They are also collaborating on a drive to collect 10,000 phones to distribute to DC Metro area residents at-risk and experiencing homelessness. Blackstone Federal will also host the next HopeOneSource code sprint on November 10, during which volunteer developers will work to finish several enhancements to the HopeOneSource platform and to ensure donated phones are ready to be distributed the following day.
"We are excited to drive new features and enhancements into this important platform through our upcoming code sprint," said Giles Kesteloot, Executive Director of Blackstone Federal. "As we head into the winter months, services like HopeOneSource are critical to helping our community and supporting those experiencing homelessness."
Using HopeOneSource, the DC Department of Human Services has sent out over 200 lifesaving emergency alerts since it began using the tool in 2015, and DC Government reports the District has seen a 80% decrease in hypothermia-related deaths since 2015.
"We often hear stories from HopeOneSource users about how the tool has helped save their lives, connecting them to the services they needed to help ensure their homelessness was rare, brief and non-recurring," says Tim Underwood, founder of Hope With Love. "We are thankful for organizations like Blackstone Federal that are helping to scale this effort in DC and beyond."
To learn more about the DC HopeOneSource platform and how you can get involved to help prevent and end homelessness in DC, visit https://www.hopeonesource.org/form/get-involved.
For more information about how Blackstone Federal can help transform your organization, or if you consider yourself a top engineer, transformation expert or creative guru, please connect with us at level_up(at)blackstonefederal(dot)com and visit http://www.BlackstoneFederal.com