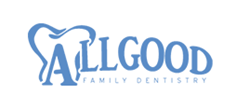 MIDLOTHIAN, Va. (PRWEB) October 24, 2017
Patients with swollen gums in Midlothian, VA, and other common symptoms of gum disease, are encouraged to visit Drs. Ashlyn Price and Autumn Mayers, who are now accepting new patients for treatment. Drs. Price and Mayers honor Dental Hygiene Month by raising awareness of common signs and symptoms to be aware of and encouraging individuals with these symptoms to receive treatment as soon as possible.
Patients with bleeding or swollen gums in Midlothian, VA, are urged to seek treatment immediately. Bleeding and swollen gums are some of the first signs of gum (periodontal) disease. If left untreated, periodontal disease can have serious health consequences, including increased oral pain, bone loss and loss of teeth. Studies have also shown a relationship between untreated periodontal disease and health conditions affecting other parts of the body, including heart disease, certain types of cancer and stroke.
Periodontal disease has three stages: gingivitis, periodontitis and advanced periodontitis. Gingivitis is the only stage that can be potentially reversed if proper care is received quickly. The more advanced stages of periodontal disease cannot be reversed, but symptoms can be controlled and managed with treatments from a skilled dentist. Drs. Price and Mayers offer a variety of periodontal care services for those with periodontal disease, including scaling and root planing, osseous/flap surgery and periodontal maintenance.
Scaling and root planing is a deep cleaning technique that removes plaque and bacteria from beneath the gum line. It is noninvasive and is typically used to treat mild to moderate cases. Osseous/flap surgery addresses moderate to severe periodontal disease and is a surgical method that smooths the bone and removes bacteria and plaque from tooth roots. Periodontal maintenance includes deep cleanings that are typically provided every three to four months to help maintain the health of the gums after periodontal disease treatment has been received.
Patients with swollen gums in Midlothian, VA, and other symptoms of gum disease, are urged to receive treatment right away. Appointments can be made by calling Allgood Family Dentistry during business hours at 803-739-0000 or by visiting http://www.allgoodfamilydental.com.
About the Practice
Allgood Family Dentistry is a general dental practice offering personalized dental care to patients in Midlothian, VA. Drs. Ashlyn Price, Autumn Mayers and Ron Adelman offer experienced and highly trained dental care for a variety of dental services including dental implants, Invisalign®, cosmetic dentistry, periodontal care and TMJ disorder treatment. The entire team at Allgood Family Dentistry makes each patient's needs its first priority and takes the time to build a relationship with their community. To learn more about Drs. Price, Mayers and Adelman, visit their website at http://www.allgoodfamilydental.com or call (803) 739-0000 to schedule a personalized consultation.