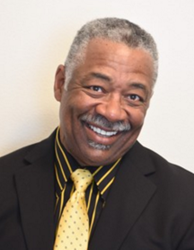 VICKSBURG, Miss. (PRWEB) October 24, 2017
Dr. Kenneth Nash supports Dental Hygiene Month by teaching his community about the importance of recognizing and treating gum disease early. He now welcomes new patients for minimally invasive laser gum disease surgery, with or without a referral. Patients with symptoms of the disease, including bleeding gums in Vicksburg, MS, are encouraged to take advantage of Dental Hygiene Month by receiving the care they need right away.
The best time to receive treatment for gum disease is as soon as symptoms emerge. Symptoms may include constant bad breath or a foul taste in the mouth, gums that appear to be puffy and red, pus around the gums and teeth, and frequent bleeding when brushing or flossing. If it is treated in the initial stage of gingivitis, periodontal disease can be reversed. However, if treatment is not received until symptoms progress to more advanced stages (periodontitis and advanced periodontitis), symptoms may no longer be reversible, but they can be managed and controlled with proper care. Some of the most common symptoms of gingivitis include irritation of the gum tissue and bleeding during flossing and brushing.
In the second stage of periodontitis, most patients experience increased discomfort and inflammation of the gums. This can cause the gums to appear red and swollen and to bleed more frequently. Pockets may also begin to form below the gum line, trapping food particles and plaque. Immediate treatment from a qualified dentist can help prevent symptoms from developing into advanced periodontitis. During the final stage of periodontal disease, the bone and fibers that support the teeth become severely damaged. As a result, the teeth frequently become loose and may fall out or need to be removed.
Dr. Nash warmly welcomes new patients to improve their oral health during Dental Hygiene Month by receiving gum disease treatment. Patients with bleeding gums in Vicksburg, MS, are encouraged to call Nash Family Dentistry at 601-634-1812 or visit http://www.vicksburgdentist.com to schedule an appointment.
About the Doctor
Nash Family Dentistry is a general practice offering personalized dental care for patients in Vicksburg, MS. Dr. Kenneth Nash and his team provides patients with the latest in dental technology in a comfortable and welcoming environment. Dr. Nash offers a variety of services including laser dentistry, dental implants, and cosmetic dentistry services, among others. To learn more about the services offered at Nash Family Dentistry please visit the website at http://www.vicksburgdentist.com or call 601-634-1812 to schedule an appointment.