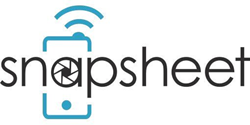 CHICAGO (PRWEB) October 19, 2017
Snapsheet, the industry-leading provider of virtual claims technology for the personal and commercial insurance marketplace, appointed Sarah Doll as its chief people officer.
In her new role, Doll will provide a strategic direction for attracting, developing and retaining top talent company-wide. She will be accountable for building and overseeing talent and people programs, including recruitment, HR operations, employee engagement, rewards and career development across all of Snapsheet's departments.
"As one of Chicago's fastest growing companies, and a leader in the InsurTech space, Snapsheet is always looking for top talent to build its team," said Doll. "I'm looking forward to helping them bring in new, talented individuals, as well as provide continuous growth and development for its current employees. Building out talent management capabilities is key at this stage, and I'm excited to play a role in Snapsheet's continued success."
Doll joins Snapsheet from Enova International, where she served as vice president of people and talent. While at Enova, she was an integral member of the executive management team, helping drive and support the company's rapid growth from 100 to more than 1200 employees. She has more than 12 years of experience developing and driving talent management visions across organizations.
"Sarah's expertise and focus on building engaged and successful teams makes her a vital addition to the Snapsheet family," said Brad Weisberg, CEO and founder of Snapsheet. "We have no doubt she will be outstanding in her role, and we're thrilled to have her join us."
For more information about open positions at Snapsheet, please visit http://careers.snapsheetapp.com/.
About Snapsheet
Snapsheet is the pioneering provider of virtual claims technology to personal and commercial auto insurance carriers. The Chicago-based company services major auto insurance carriers through Snapsheet's Virtual Insurance Claims Exchange platform, improving the estimation process for auto repairs from virtual photo submission to final repairs and payment. For more information, visit http://www.snapsheetapp.com/.