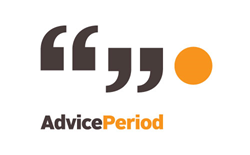 LOS ANGELES (PRWEB) October 19, 2017
AdvicePeriod, a national network of likeminded advisors, announces that its first "Partner Advisor Summit" was successfully held 2 weeks ago in Los Angeles. Nearly all of their approximately 20 partner advisors attended from across the country.
"It was a very inspiring couple of days," shared Larry Miles, AdvicePeriod Principal. "It's exciting to see how far we've come in the past year."
Starting in mid-2016, AdvicePeriod began focusing on attracting like-minded advisors who bring their clients and plug into AdvicePeriod. To date, AdvicePeriod has opened 7 new offices throughout California, Texas, New York, Washington state and Ohio. According to Larry Miles, "The timing felt right to bring everyone together and plan for the future."
"We invited our Partner Advisors to the Summit," said Jonathan Straub, Principal. "We did not force them to come. Everyone who was there, wanted to be there."
That "opt in" philosophy reflects the firm's approach to growth. By focusing on attracting advisors who believe what they believe, AdvicePeriod is able to defuse some of the challenges that often hamper firms as they grow.
"We believe in transparency combined with accountability and action," said Steve Lockshin, Principal. "The summit was very collaborative with breakout groups working on the most pertinent issues."
Far from the retreats and boondoggles common with many firms, AdvicePeriod's Summit was focused on action. "I've been to plenty of these over the years," explained Partner Advisor Adam Reinking, "this was by far the best."
An immediate post event survey indicated 100% of respondents would attend another Summit if held next year. Looking ahead, AdvicePeriod also expects to announce at least one additional advisor by year's end.
"We anticipate a new office in the next couple months," said Miles. "There is still much we want to do for our clients, teammates and the industry. We're just getting started."
About AdvicePeriod
AdvicePeriod is a leading, SEC-registered investment advisor dedicated to focusing clients on the important decisions necessary to managing their wealth. Our mission: To make wealth management more fair, effective and successful, for clients and advisors alike. To learn more, visit: http://www.adviceperiod.com.