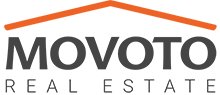 "If brokerages don't change direction, and go where Movoto is going, they won't survive."
LAS VEGAS (PRWEB) October 19, 2017
Movoto Real Estate is proud to announce the opening of their premier click-and-mortar brokerage, servicing the Las Vegas area.
Helmed by the husband-and-wife duo, Shannon and Christy Fitzpatrick, the new brokerage in Henderson, Nevada, is taking on new agents—and customers—left and right.
But Movoto didn't just make a blind bet—Shannon and Christy have an impressive track record.
The Fitzpatricks have been working the Las Vegas area real estate scene since the late 1990s. With over 40 years of combined experience, they know the local market and have consistently ranked in the top echelons of real estate sales. In early 2017, they joined Movoto.
"We get a ton of leads from Movoto," says Shannon. "And you're getting calls from people who have been pre-screened, who want to buy. You're not wasting your time with poor quality leads," he says. "I've paid thousands a month to get leads elsewhere, and they're often junk."
Movoto has a call center that filters out inquiries from parties who aren't serious about buying or selling, which helps agents focus—no more chasing false leads. In addition to qualified leads, Movoto's expansive web presence reaches more people than more traditional methods of marketing.
"The market we're transitioning into is going to be dominated by the internet," explains Christy. "A lot of brokerages are still doing the same old stuff, not reaching the masses. It's no longer just about how many people you can talk to in person, but also how well you can engage with people online. That's why we're excited to be with Movoto."
Shannon notes that business from the internet and from foot traffic is split "fifty-fifty," which underscores the importance of having a physical presence. Movoto's combination of advanced technology complemented with brick-and-mortar brokerages is designed to cover every end of the real estate business and bring in the maximum number of clients. It's never been easier.
"My phone notifies me of a new lead and I can easily accept the lead or decline it," says Shannon. If you accept, you can be connected on the phone with the interested buyer, instantly. "That's just how easy it is."
Shannon and Christy have consistently kept a pulse on the market. They have seen it rise, fall, and change throughout the years—and they believe the odds are in Movoto's favor.
"If brokerages don't change direction, and go where Movoto is going, they won't survive," says Christy. "Movoto is moving quickly and we're excited to be a part of the future of real estate."
About Movoto
Movoto Real Estate was founded on a simple principle: Selling and buying real estate is too complicated. That's why Movoto has dedicated over a decade to simplifying it. From humble beginnings as a three-person startup in 2005, the company has grown to become the second largest online real estate company in the US.
With the backing of Recruit Holdings Co. Ltd., owner of the largest real estate portal in Japan, Movoto has developed a real estate network of over 3,500 agents across all 50 states. Movoto was selected four years in a row for Inc. Magazine's 500|5000 fastest growing private companies. Join the over 26,000 clients who have trusted Movoto agents with buying or selling their home and the over 50 million people who searched for homes on Movoto in 2015. Learn more at movoto.com.