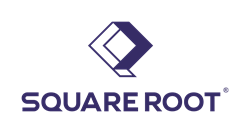 AUSTIN, Texas (PRWEB) October 19, 2017
Square Root, developers of Store Relationship Management (SRM) solutions for retail and auto brands, has been recognized by Fortune and Great Place to Work® as the 13th best small workplace in the United States on their 2017 Best Small and Medium Workplaces list, published this week on Fortune.com. This is the fourth consecutive year Square Root has been recognized for its exceptional workplace culture by Fortune and Great Place to Work, and the third time to rank among the top 15 companies.
The ranking is based on inputs from 74,000 employee surveys across hundreds of businesses in all sectors of the economy. The 2017 Best Small and Medium Workplace recognition is given out to companies based on employees' anonymous responses to an extensive survey about their levels of trust, pride, and camaraderie at work. The companies with the highest employee ratings compared with organizations of the same complexity in size and scope were selected for the list. Companies with fewer than 100 employees compete for placement on the 50 Best Small Workplaces list, and companies between 100 and 999 employees compete for placement on the 100 Best Medium Workplaces list.
"To be recognized even once by Fortune and Great Place to Work is a tremendous honor," said Chris Taylor, Founder and CEO of Square Root. "So it goes without saying that to successfully rank for the fourth consecutive year is something we at Square Root take great pride in. For more than a decade, we've made it a point to put our people at the forefront of everything we do, and we believe that's what makes Square Root a great place to work."
As its team and business continues to grow, Square Root continually works to enhance its culture and stay aligned to its four core values: Think Big - Do Bigger, Be Customer Inspired, Partner, and Thrive. The company empowers it's team with the philosophy of individual ownership—encouraging folks to own their workloads through a balanced, flexible work and vacation schedule. Other company perks include highly competitive health insurance and compensation programs, as well as a unique office space that spans across five craftsman houses in downtown Austin, a yearly $3,000 "Learn Anything" budget, regular team-building activities ranging from community service to yappy hours to special movie screenings, break spaces with arcade games, darts, and ping-pong, weekly catered lunches, a stocked kitchen with snacks and drinks based on a team wishlist, meditation and aromatherapy room, quarterly chair massages, an onsite wellness club that hosts weekly activities including bootcamp and yoga, Slack channels (the company's internal chat system) dedicated to special interests such as cycling, weekly book club, and themed monthly happy hours for the entire company.
A full list of 2017 Great Place to Work Best Small and Medium Workplaces rankings will be featured in Fortune magazine's November issue on newsstands in late October and can be found online at Fortune.com.
About Square Root:
Square Root unlocks the power of data for the world's leading automotive and retail brands. Powered by predictive analytics, AI and machine learning, its store relationship management platform, CoEFFICIENT®, delivers actionable insights that drive performance. Founded in 2006 and headquartered in Austin, Texas, Square Root was named the second best small company to work for in the U.S. by Fortune Magazine. For more information, visit http://www.square-root.com.
About Great Place to Work®:
Great Place to Work is the global authority on high-trust, high-performance workplace cultures. Through its certification programs, Great Place to Work recognizes outstanding workplace cultures and produces the annual FORTUNE "100 Best Companies to Work For®" and Great Place to Work Best Workplaces lists for Millennials, women, diversity, industries and, internationally, countries and regions. Through its culture consulting services, Great Place to Work helps its clients create great workplaces that outpace peers on key business metrics like revenue growth, profitability, retention and stock performance. Follow Great Place to Work at Greatplacetowork.com and @GPTW_US.
About Fortune:
Fortune is a global leader in business journalism with a combined audience of more than 9 million readers in print and online. Fortune covers bold innovators, smart companies, new ideas and innovative strategies that inspire the Fortune audience to accelerate their business success. Fortune's major franchises include the Fortune 500, the 100 Best Companies to Work For, World's Most Admired Companies, 40 Under 40 and Fastest-Growing Companies. Fortune hosts a wide range of annual conferences, including Fortune Most Powerful Women, Fortune Brainstorm Tech, Fortune Brainstorm E and the Fortune Global Forum. See the latest from Fortune online at Fortune.com.