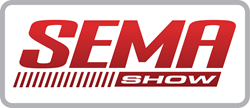 LAS VEGAS (PRWEB) October 27, 2017
Uniweld Products is looking forward to the 2017 SEMA Show that will take place October 31 - November 2 from 9:00am – 5:00pm and November 3 from 9:00am – 4:00pm at the Las Vegas Convention Center in Las Vegas, Nevada. The SEMA Show is the premier automotive specialty products trade event in the world. It draws the industry's brightest minds and hottest products to one place and provides attendees with educational seminars, product demonstrations, special events, networking opportunities and more. The 2016 SEMA Show drew more than 70,000 domestic and international buyers. The displays are segmented into 12 sections, and a New Products Showcase featured nearly 3,000 newly introduced parts, tools and components. Come to the show to see the latest in technology and product development for the automotive industry.
Uniweld will be exhibiting at booth #16822 so be sure to stop by to see the newest products for automotive air conditioning service. Uniweld is a U.S. manufacturer based out of Ft. Lauderdale, FL. Founded in 1949, this family owned and operated company has focused its efforts on bringing cutting edge innovation and high quality tools to the HVAC industry. This year Uniweld will be showing off their new RNH100 N2H2 Tracer Gas Regulator, the latest in leak detection technology. Also being featured is the HT44 Hand Torch with an ergonomic grip and swirl combustion technology and the 48800 R-134a/R-12 Service Manifold. Uniweld's manifolds are a staple in any garage. Made in the U.S.A., they are built to last and come with high quality manual or automatic couplers. Uniweld is very excited to be attending the SEMA Show this year and hopes to see you there!