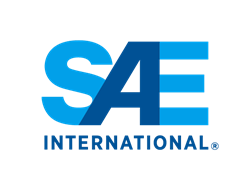 By attending this event, you will gain the insight you need to perform your job at the highest level.
WARRENDALE, Pa. (PRWEB) October 19, 2017
SAE International announces the opening of registration for SAE 2018 Hybrid and Electric Vehicle Technologies Symposium which is returning to the Doubletree Hotel San Diego Mission Valley in San Diego-Mission Valley, California, USA on February 20-22, 2018.
For its 15th consecutive year, the SAE 2018 Hybrid and Electric Vehicle Technologies Symposium (HVTS) is the source for current and forward-looking hybrid and electric vehicle technology advances, providing industry developments from prominent representatives of OEM and supplier companies. This must-attend event provides vehicle design engineers and management with a forum to share and discuss the latest technology, applications, and overall development challenges for electric and hybrid-electric vehicles through lively discussions and ample networking opportunities to learn and connect with the companies, industry experts, and technology specialists from the entire supply chain of EV, HEV, and EREV vehicles.
By attending this event, you will gain the insight you need to perform your job at the highest level. Since the inception of hybrid technology in the early nineties, the continual progression of new and changing powertrain and transmission technologies along with battery and regenerative systems, plug-in hybrids, and all electric vehicles have resulted in an ongoing need for technical updates for design engineers working for OEM and suppliers. SAE International continues to be at the forefront in providing the most comprehensive review of current issues affecting the advancement of hybrid and electric vehicles to today's engineers. In fact, this overwhelmingly well-attended symposium has been declared a "must attend" by several of the industry's leading Hybrid and EV engineers and component developers. Year after year, SAE International has focused on meeting the needs of our Hybrid and Electric Vehicle constituency. By attending this symposium, you will:

Expand your knowledge
Engage in conversations and presentations about the latest on regulatory happenings and positions
Exchange ideas for evolving, new technologies
Network and interact with leading electric and hybrid-electric vehicle engineers from the OEMs and associated supplier companies
Enhance your expertise as knowledgeable powertrain electrification experts
To learn more about the SAE Hybrid and Electric Vehicle Technologies Symposium or to register, visit http://www.sae.org/events/hybridev/.
For information on exhibit or sponsorship opportunities, please contact Linda Wagner at linda.wagner(at)sae(dot)org or 1-724-772.4062.
To request media credentials, email pr(at)sae(dot)org or call 1-724-772-8522.
SAE International is a global association committed to being the ultimate knowledge source for the engineering profession. By uniting over 127,000 engineers and technical experts, we drive knowledge and expertise across a broad spectrum of industries. We act on two priorities: encouraging a lifetime of learning for mobility engineering professionals and setting the standards for industry engineering. We strive for a better world through the work of our charitable arm, the SAE Foundation, which helps fund programs like A World in Motion® and the Collegiate Design Series™.