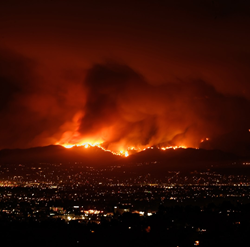 We can do much to assist the families and businesses that have been hard hit.
Hoboken, New Jersey (PRWEB) October 19, 2017
A NYC area IT business continuity consultant and MSP discusses how concerned citizens can help with business disaster recovery efforts. The company relates the need created by 2017's string of natural disasters and offers six ways for individuals and organizations to help affected businesses.
In the informative article, the company outlines the lack of preparation for and huge economic impact of three hurricanes and numerous wildfires. The article then offers practical ways to aid recovery efforts, including physical labor, donating and sharing technology and expertise, and working through professional associations.
"The victims of natural disasters are on everyone's minds right now," stated Jennifer Mazzanti, CEO, eMazzanti Technologies. "We can do much to assist the families and businesses that have been hard hit."
The article concludes by urging business readers to prepare for future disasters. IT professionals are named as an excellent resource to help complete appropriate business continuity and disaster recovery plans.
Below are a few excerpts from the article, "6 Ways to Help Business Disaster Recovery."
"Tragically, one in four small and medium-sized businesses hit by a major storm do not reopen. With computers and customer data incinerated or flood damaged beyond repair, business owners often can't get the business operating again quickly enough to survive."
How to Help with Business Disaster Recovery
"Provide economic assistance - Contribute to GoFundMe accounts to help individual businesses, or to community-based organizations, such as the Napa Valley Community Disaster Relief Fund to support hard-hit communities."
"Donate technology and expertise – Used computer equipment can get a business going again. Owners will need help installing and setting up an improvised network."
"Share resources – You may have spare server capacity or a generator that can get business technology running again quickly until power is restored and claims are paid."
Business Disaster Recovery Planning
With one in three small businesses affected by extreme weather (prior to 2017), disaster recovery or business continuity planning, cannot be ignored. Failure to develop an appropriate plan and implement solutions could risk your business.
A competent IT professional will help you create a disaster recovery plan and provide a variety of options including cloud storage and backup for an effective and affordable disaster recovery solution.
Related resource information:
Increase Protection and Reduce Costs with Azure for Disaster Recovery and Backups
Affordable Cloud-based Disaster Recovery Available to NYC area Businesses
About eMazzanti Technologies
eMazzanti's team of trained, certified IT experts rapidly deliver retail and payment technology, digital marketing services, cloud and mobile solutions, multi-site implementations, 24×7 outsourced network management, remote monitoring and support to increase productivity, data security and revenue growth for clients ranging from law firms to high-end global retailers.
eMazzanti has made the Inc. 5000 list eight years running, is a 2015, 2013 and 2012 Microsoft Partner of the Year, 2016 NJ Business of the Year, 5X WatchGuard Partner of the Year and one of the TOP 200 U.S. Microsoft Partners! Contact: 1-866-362-9926, info(at)emazzanti(dot)net or http://www.emazzanti.net Twitter: @emazzanti Facebook: Facebook.com/emazzantitechnologies.