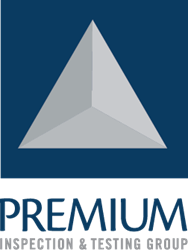 Going forward, our partnership with LandBros will provide us with additional opportunities to serve our customers nationwide
BATON ROUGE, La. (PRWEB) October 19, 2017
Premium Inspection and Testing Group today announced that it has acquired LandBros Aerial, a leading industrial drone services provider based in Baton Rouge, LA.
The services and capabilities of Landbros Aerial will be integrated as a specialized department within Capitol Ultrasonics LLC, an Operating Division of Premium Inspection and Testing Group and will retain its current leadership.
Commenting on the announcement, Danny Landry, President of LandBros Aerial said: "LandBros is excited to bring our strengths to the Premium Inspection and Testing Group team and continuing to stay at the forefront of the industrial drone market."
"As a result of our employees' strong commitment to safety, quality, and customer service, our company has experienced many great years of growth and achievement," stated Rodney Bonvillain, Chief Operating Officer of Premium Inspection and Testing Group and President of Capitol Ultrasonics LLC. "Going forward, our partnership with LandBros will provide us with additional opportunities to serve our customers nationwide by integrating these emerging technologies into the industrial field and allowing us to continue building on our history of success."
ABOUT LANDBROS AERIAL
LandBros Aerial was founded in 2014 and provides a variety of FAA approved drone-based services to the commercial and industrial sectors. For more information, please visit: http://www.landbros.com
ABOUT PREMIUM INSPECTION AND TESTING GROUP
Premium Inspection and Testing Group, headquartered in Houston, TX, is a family of best-in-class companies working together as one team to safely deliver exceptional services to its clients through unparalleled knowledge, experience and technology leadership. With decades of know-how from serving virtually every industrial sector and application requiring top notch inspection, testing and quality management solutions, Premium Group provides the valuable, reliable and actionable information needed for its customers to make sound, engineering-based decisions regarding the fitness for service of its assets, components and weldments, while also ensuring full regulatory compliance during manufacturing, installation and in the field. Premium Group's Operating Divisions include Capitol Ultrasonics LLC (Baton Rouge, LA), Quad City Testing Laboratories LLC (Davenport, IA), Quad City Calibration (Davenport, IA) and Premium Inspection Services (Newark, DE). For more information, visit http://www.pitinc.com