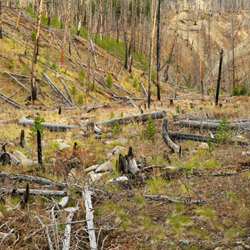 SACRAMENTO, Calif. (PRWEB) October 19, 2017
As Californians return to their homes and begin the post-wildfire recovery process, teams of insurance claim handlers are standing by to help. The American Insurance Association (AIA) offers these tips for property owners who have been affected by the wildfires:
1. Use Caution when entering burned areas. Don't reenter evacuated areas until fire officials say it is safe. Be aware of hazards that may still exist, such as fire hot spots that could flare up or damaged or fallen power lines. Follow public health guidance on safe clean-up procedures, and wear heavy gloves and thick-soled shoes. Wet debris down to avoid breathing dust and ash particles.
2. Contact your insurer immediately to report all losses and damages. Provide a general description of the damage and have your policy number handy, if possible. If you have an agent, contact them – they may report the loss to your insurance company or to a qualified adjuster who will contact you as soon as possible to inspect the damage. If you can't remember the name of your company and your agent is not reachable, call your mortgage company – it will have a record of your insurer. Stay in regular contact with your insurer to get the best and fastest results.
3. Keep all recovery-related receipts, including those for meals and lodging – these may be covered under the "additional living expenses" portion of your insurance policy. Talk to your insurance company about temporary repairs. Most homeowners' insurance policies will reimburse you for reasonable expenses related to immediate repairs needed to prevent further damage to the home. However, don't make permanent repairs until your insurer has inspected the damage. Secure a detailed estimate for permanent repairs to your home from a licensed and bonded contractor, and give the estimate to the adjuster.
4. Prepare a list of damaged property. If possible, photograph or video the damaged items. Prepare a list of damaged or lost items for your adjuster and make two copies, one for yourself and one for the adjuster. Providing as much detail as you can may help speed things up–consider including a description of the items, dates of purchase or approximate age, cost at time of purchase and perhaps even what it might cost today to replace it.
5. Return claim forms to your insurer as soon as possible. If you do not understand the process, be sure to ask questions and write down the explanation.
6. Build stronger for the future. Ask your contractor about adding features to increase your home's resistance to future wildfires.
Additional Resources:
California Department of Insurance
FireWise USA
Insurance Information Institute
The American Insurance Association (AIA) is the trade association for today's leaders in the property-casualty insurance industry. Our members work each day to protect the American Dream, whether that's a house, car, business or otherwise. Now more than 150 years old, AIA has an unparalleled record of advocating on state, federal and international issues for insurers and their customers.
Our membership is comprised of more than 320 companies, collectively writing more than $125 billion in premiums each year.
We have the experience of a veteran organization coupled with the innovative ideas that drive our industry forward. AIA is leading the insurance industry into the second half of the 21st Century… today.