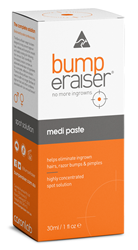 This is our biggest selling and most trusted line of products for us so far, and it's done amazingly well in the states to help our brand grow
(PRWEB) October 23, 2017
Premium skincare and hair removal product company Caronlab Australia is pleased to announce successful sales after a recent online campaign introduced its products to a wide array of new customers.
Caronlab Australia originally started in 1979 in founder and beauty therapist Lilliane Caron's Geelong, Australia, beauty salon, which she still runs today. Caronlab was built on a foundation of creativity and generosity while continuing to push the boundaries of salon innovation as the country's leading wax manufacturer and a world-renowned institution for waxing and education.
"With Lilliane at its core, Caronlab Australia continues to delight and inspire the beauty industry with the highest quality salon products," Caronlab retail brand manager Derek Griffin said. "In her untiring quest to make beauty therapists' job easier, Lilliane continues to devote herself to salon innovation."
The company's flagship line of Bump eRaiser products is driving most of the sales in the U.S. Bump eRaiser products treat some of the most common skin conditions that occur after shaving or waxing such as pimples, redness and irritation. There are six products total in the line, each with its own unique purpose and benefits.
The line includes the Bump eRaiser Concentrated Serum to calm sensitive skin after all forms of hair removal, the Cool Splash post-removal balm for the face, neck and chest, the Medi Paste spot solution, and the Triple Action formula for longer lasting hair removal. Bump eRaiser products jumped from the salon to the retail market in Australia in 2009.
"This is our biggest selling and most trusted line of products for us so far, and it's done amazingly well in the states to help our brand grow," Griffin said.
All Caronlab products are crafted to the highest quality standards with decades of skill, experience and hard work in the field. The products can be found on sites like CompleteBeauty.com, NPIBeauty.com, BeautyProductsIntl.com, StackedNutrition.com, Go4ItNutrition.com, RevNutrition.com, Jet.com, which is owned by Wal-Mart Stores Inc., and Amazon.com, the world's largest online retailer.
For more information on Caronlab products, visit http://www.caronlab.com.au.