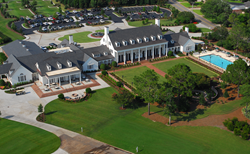 Myrtle Beach, S.C. (PRWEB) October 19, 2017
Myrtle Beach Golf Trips is offering golfers the opportunity to play the best area courses built during each decade from the 1960s to the 2000's at special rates. MyrtleBeachGolfTrips.com provides one-stop shopping for packages and single round rates for more than 90 courses along the Grand Strand. One example is its "Most Rewarding Package" which lets golfers choose four rounds from 22 award-winning courses and receive a $100 rewards card to be used for food, merchandise and more.
"Myrtle Beach is the nation's premier East Coast destination for golf," said Steve Mays, acting president of Founders Group International, owner of Myrtle Beach Golf Trips. "We have a wide variety of golf experiences and architectural designs. Golfers who would like to 'play through the decades' and experience courses by leading golf architects of each decade can easily put together a few days of golf that gives them a sampling of each style and design philosophy. And to deliver a hassle-free way for golfers to navigate the vast selection of courses that have been built along the Grand Strand over five decades, Myrtle Beach Golf Trips has fine-tuned packages and rates that deliver exceptional value, as well as memorable rounds."
Myrtle Beach built its reputation as America's seaside golf capital through a steady growth in its number and variety of golf courses. Ocean Forest Country Club (opened 1927) and Dunes Golf & Beach Club (opened 1948) attracted some golfers to Myrtle Beach, but it wasn't until the 1960s that the area earned a reputation as a golf vacation destination. Around that time, Ocean Forest was renamed Pine Lakes Country Club, and Myrtle Beach's golf offerings grew to a total of nine. Three of that decade's best remain standouts today. Surf Golf & Beach Club in North Myrtle Beach was designed by George Cobb who worked with Bobby Jones on the Par 3 course at Augusta National. At Litchfield Country Club in Pawleys Island, golfers play among moss-draped oaks and large azaleas against the backdrop of an antebellum-style clubhouse. Myrtlewood Golf Club is home to two distinctly different courses: the Palmetto plays along the Intracoastal Waterway while the Arthur Hills design, PineHills, weaves through towering pine trees.
During the 1970s, more courses were built, bringing the area's total to 18. Two of the best courses to come on the scene were at Myrtle Beach National. The King's North Course is named for the king of golf during the 60s and 70s, Arnold Palmer. Designer Palmer's influence is everywhere, most notably at the risk/reward "Gambler" par 5, where golfers are challenged to attack that hole by choosing one of two fairways that could lead to par or a courageous birdie. There's also the SouthCreek course at Myrtle Beach National, a shot-maker's course that is not as tough as King's North, but is a favorite with women and senior men.
Myrtle Beach exploded with golf in the 1980s and 1990s. At the end of the 80s, the area had 50 courses, many of them recognized as among the nation's best, including Heritage Plantation and Jack Nicklaus' Pawleys Plantation Golf & Country Club. Heritage Plantation was built on two historic rice plantations along the Waccamaw River. Pawleys Plantation is a beautiful Lowcountry design that plays along the salt marsh, and golfers are challenged by Atlantic Ocean breezes that come onshore at Pawleys Island beyond the marsh.
The 1990s saw 19 more courses added to the Strand, including three that quickly gained national recognition. Nicknamed "the Pebble Beach of the East," Tidewater Golf Club caught the eyes of both Golfweek and Golf Digest who each named it America's best new course in 1990. Caledonia Golf & Fish Club launched a new-age design philosophy crafted by architect Mike Strantz who designed a majestic 18th hole highlighted by an oversized pond, the adjoining marsh grasses, a water-protected green and a green nestled just below the wide porch of an iconic clubhouse. TPC of Myrtle Beach's grand design became the host to the PGA Champions Tour event and later became the only Grand Strand course to ever earn a full five-star rating from Golf Digest.
While the building of golf courses slowed in the 2000s, Myrtle Beach golf still attracted national attention and awards. Barefoot Golf & Resort's Dye Club became home to the annual Hootie & The Blowfish Monday After The Masters Celebrity Pro-Am and has even been the site of Golf Channel's "The Big Break" show. Golf Magazine named Grande Dunes Resort Club one of its top 10 new courses when it opened and it was named the National Golf Course of the Year by the National Golf Course Owners Association of America. At Founders Club in Pawleys Island, the site of a 1960s favorite (Sea Gull Golf Course) was redesigned and transformed at a cost of more than $7 million and the movement of a few hundred-thousand cubic yards of earth to make it a Lowcountry "must play."
Golfers can play courses from throughout the decades and take advantage of special values at MyrtleBeachGolfTrips.com.
About Myrtle Beach Golf Trips
The area's premier resource for tee time bookings, Myrtle Beach Golf Trips has been putting together great golf experiences for customers since 1927, by providing access to award-winning courses, multi-round tee time specials, and golf and lodging packages at the best prices.
Owned by Founders Group International (FGI) and with the help of Golf Insider's 100 percent player-generated course ranking system, Myrtle Beach Golf Trips helps thousands of golfers plan and assemble their ideal golf itineraries. Golfers can choose from "top-100 caliber" courses Pawleys Plantation Golf & Country Club, Grande Dunes Resort Club, TPC of Myrtle Beach, King's North at Myrtle Beach National Golf Club, Pine Lakes Country Club and more than 80 other Myrtle Beach area courses.
More information about Myrtle Beach Golf Trips and Founders Group International, is available at http://www.foundersgroupinternational.com, http://www.mbn.com or MyrtleBeachGolfTrips.com.