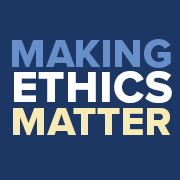 Carnegie Council for Ethics in International Relations seeks to enlarge the audience for the simple but powerful message that ethics matter, regardless of place, origin, or belief.
(PRWEB) October 26, 2017
Carnegie Council for Ethics in International Affairs announces its October current affairs programs.
To attend in person, please RSVP. Go to the online calendar at https://www.carnegiecouncil.org/calendar.
Events take place at:
Carnegie Council
170 East 64 Street, New York, NY 10065.
Or watch them as live webcasts here: https://www.carnegiecouncil.org/live.
Destined for War: Can America and China Escape Thucydides's Trap?
Thursday Nov 02, 6:00-7:30PM ET
Graham Allison, Harvard University
Ancient Greek historian Thucydides wrote that when a rising power threatens to displace a ruling one, war is inevitable. Best-selling author Graham Allison sees chilling parallels today. As an unstoppable China approaches an immovable America and both Xi Jinping and Donald Trump promise to make their countries "great again," are we doomed to fall into this trap?
Trump, North Korea, China: War or Peace
Monday Nov 13, 8:00-9:15 AM ET
Author and Lawyer Gordon Chang
North Korea is perilously close to perfecting strategic nuclear weapons capable of hitting the United States and its East Asian allies and tensions run high, with threats from both sides. What can be done to halt this escalation before something catastrophic takes place?
Rescue: Refugees and the Political Crisis of Our Time
Thursday Nov 30, 8:00- 9:15 AM ET
David Miliband, International Rescue Committee
Today the world is facing the largest refugee crisis since World War II. Yet the actions, or lack of them, of the international community are a far cry from the liberal, enlightened internationalism of the period following the Second World War. How can we move beyond seeing refugees as a burden and empower them to help themselves and contribute to their societies?
ABOUT CARNEGIE COUNCIL
Founded by Andrew Carnegie in 1914, Carnegie Council for Ethics in International Affairs is an educational, nonprofit, nonpartisan organization that produces lectures, publications, and multimedia materials on the ethical challenges of living in a globalized world. Go to https://www.carnegiecouncil.org